Government Is Committed To Building A Better Ghana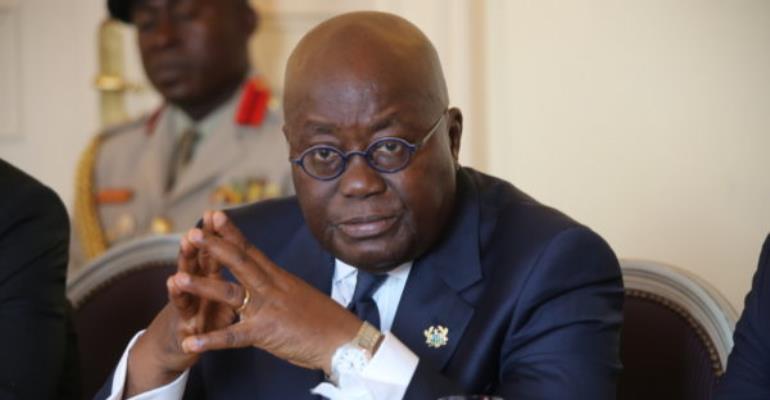 Even in our own homes and private companies, we acquire loans, bonds and other forms of financial instruments to finance projects for ourselves and future generations. Everything we do today and now, I believe have the current generation and future generations in thought.
Corporate entities and Governments all over the world go for bonds to develop their companies and countries respectively and follow best practices . Are those companies and countries considered as being sold?
If you go for a loan to build a company or build your house, have you sold the future of your children to come?
It is in this spirit that H.E. Nana Addo Dankwa Akufo-Addo upon monitoring countries like China, Mexico, Austria and Belgium and how they have developed their infrastructure and economy through century bonds hinted His Excellency of following same for a better future. Are these countries sold? No! I think they have made a strong foundation for the unborn generations to thrive. These countries have made these developments today for the future generations to come and add on the already existing ones.
In my opinion, the mere thought of it by H.E Nana Addo means he is a visionary. Many people opposed Kwame Nkrumah for the rationale behind building the Akosombo dam, is it not important now? As a country we should be able to sacrifice and make hard and tough decisions for our future generations to live on/by.
I find it preposterous and disgusting to hear the opposition NDC as always, kicking against every thing good from the current Government. The idea that the country is being sold and that the future generations are being crippled is wrong and negative.
Our main focus and concern should be on how the money will be spent. With Nana Addo at the helm of affairs i know he will make prudent decisions to build a new Ghana and good foundations for the future generations to grow. I know the gains will out weigh the loses and Ghana will be a magnificent spectacle to behold. As always, we will lead Africa into economic freedom through the development of infrastructure, freedom and peace.
If it must be done, it must be done now!
Written by
Collins sah
(0243459237)
CTI member( A/R, E/R,BA blocks)