Release Of Examination Results: WAEC Must Stop Cheating Parents/Candidates/Government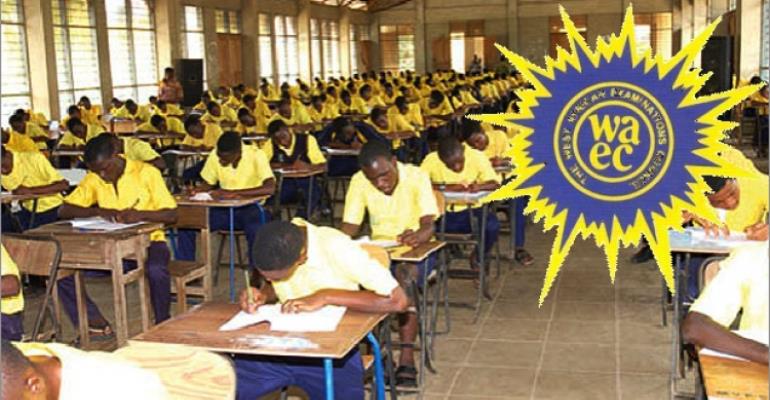 Integrity Assurance Ghana is not impressed with the modus operandi of WAEC concerning the release of examination results (BECE and WASSCE).
As known to the general public, WAEC charges fees from parents and/or government when students/pupils sit for exams. The fees is calculated on the basis of the setting of questions, printing, invigilation, scoring, and certification: everything that brings cost in the organisation of the exams, is borne by candidates.
However, over the years, WAEC has adopted a cunning way of gleaning more money from candidates through an extortionist strategy as if to say,the monies paid by candidates as examination fees are not enough.
What WAEC does is to make an announcement (which in our opinion is a bait) of release of 'provisional' results. After this announcement/bait, WAEC with an extortionist ideology and knowing very well the natural tendency of candidates wanting to see their results, deliberately holds on to the results without releasing them to the respective schools where candidates can access the already paid-for exams results. The sole intention of this tricky behaviour of WAEC, is to cash in from apprehensive candidates who naturally want to see their results.
© IAG takes a serious view of this behaviour of WAEC which in our opinion, has whiffs of fraud and criminality. We akin what WAEC is doing to double-charging. Candidates must not pay twice for the same exams in an economy where people struggle to make ends meet. WAEC ought to discharge its duties with fairness, transparency, and utmost integrity.
This is not to say we are opposed to innovative ways of making money for the institution, our concern is with this extortionist strategy. We know that WAEC does not do certificate replacement except for particular years, why must it be so? © Every candidate who has sat an exam with WAEC should be able to have his/her certificate replaced regardless of the year. WAEC has records of all candidates and so why must it be difficult for them to replace certificates? Certificate replacement would rather be an innovative way of making money and not the double-charging of candidates for the same service.
Ministry of Education, GES, parliament and other stakeholders must rise and stop WAEC from visiting unnecessary financial burden on parents/candidates. IAG hereby serves notice to WAEC that we shall advise ourselves if this moneymaking enterprise which has occasioned the undue extortion is not stopped. ©
Let's together build a society that is fair for all. ®
Sulemana Issifu
Executive Director
[email protected]