The Senior minister has said local automobile company, Kantanka will benefit from the same government incentives to be given to the Volkswagen.
Yaw Osafo-Marfo said government is keen on protecting the local manufacturing industries so it won't allow the local market to be used as a dumping ground.
He made the revelation in an interview with Joy Business on the sidelines of the 2018 Ghana Economic Forum in Accra, Tuesday.
The German car company and government last week signed a memorandum of understanding (MoU) to establish a car assembling plant by the first quarter of next 2019.
As part of the MoU, there will be a preferential procurement policy for locally assembled vehicles.
"We as a government are encouraging local industrial growth in all sectors of the economy there whatever incentives we give to foreign investors will be given to their local counterparts.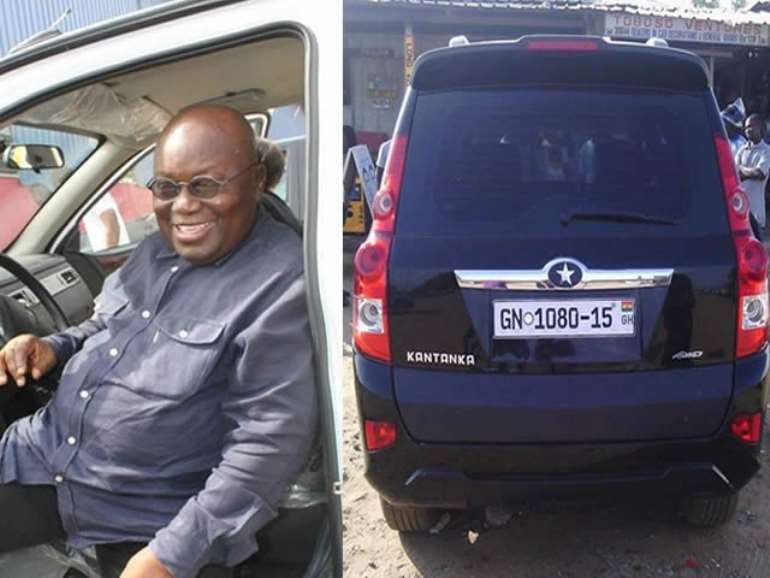 President Akufo-Addo in one of the Kantanka vehicles
"For instance, whatever government is giving to VW to establish an assembly plant in Ghana will be giving to Kantanka in Ghana," Mr Osafo-Marfo said.
He said one of the Akufo-Addo's government's key promises was to provide jobs for the teaming unemployed Ghanaian populace.
Government has embarked on many initiatives to ensure that the growth in the economy is sustained.
He said, "we've got to protect the industrial base such that we take steps to stop Ghana being used as a dumping ground for substandard produce".
This year's forum is under the theme: Building a competitive economy for sustainable growth.
Managing Director of Barclays Bank Ghana in her speech called for support from the Bank of Ghana (BoG) in the ongoing banking sector reform.
Abena Osei Poku is confident that the country will come out of the financial crises soon.
The Ghana Economic Forum is designed to support the development of Ghanaian businesses and contribute to their international promotion.
Story by Ghana|Myjoyonline.com |Ebenezer Sabutey | Joy Business