NDC On Rampage–Begins Character Assassination Of NPP Aces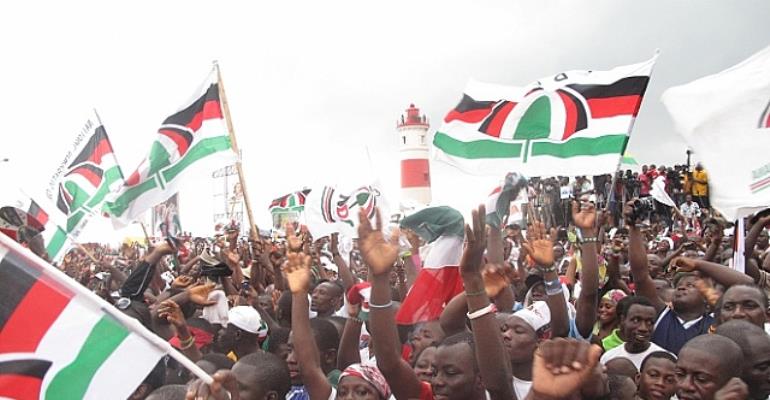 The air hissed with warning like a serpent poised to strike. Strange phenomena endured the foundations of our democracy like a crazed chicken dancing under a torrent of acid. They croaked and crowed in noisy vituperations, insinuating the evil they had endorsed in their satanic meetings against honourable men and women manning various arms of government who are doing very well, etching the belief that NDC was a troll party of sordid memory. The NDC tramps know all too well that the success chalked thus far by the Akufo-Addo government has surpassed that of any government since independence. They are all too aware that given the continuous spate of successes, NDC will be relegated to a faceless opposition for a long time to come. They already are faceless, actually!
I was disgusted at the malicious fabrications of lies against Hassan Tampuli, Alhaji baako p3, CEO of NPA! I foresaw the evil strike of the saboteurs. I warned many; and I continue to warn them. I have told them to clear the NDC tramps from their proximity. I also told them to watch out for those who slither like earthworms trying to be relevant where the soil is already fertile and ploughed. Some just laughed off the idea, but now they know that their turn will surely come, so long as the NDC continues to be a hellish opposition of destruction, nation wrecking, and disgrace.
The NPP has fielded the best CEOs to ever occupy their respective positions. The NDC is incompetent even in lying. They really are useless at everything. Look, if you want to lie about accommodation, how do you mention such an unbelievable figure as 15.5 billion old cedis, equivalent to 1.55 million new Ghana Cedis? Ah, but which rent will cost that much. It was only under the regimes of the NDC that we saw such unrestricted thievery, bringing to mind the disgraced lady Boss of CHRAJ, who lived in a hotel shamelessly blowing the nation's money illegally.
Really, with NDC a reality in Ghanaian politics, the devil seems to have taken a deputy position, giving the substantive to the coalition of NDC vagabonds. They do not care about the wellbeing of Ghana, much less the champions making history as honourable men and women of valour and integrity.
Let me repeat what I have always said, that I am admonishing the ace appointees to beware of bush dogs and NDC serpents around them. These dangerous creatures must be sent to litter the bushes and remote villages where they will know the true meaning of the English word, "redundancy"!
#DisableTheNDC