Akwatia Supermarket Ravaged By Fire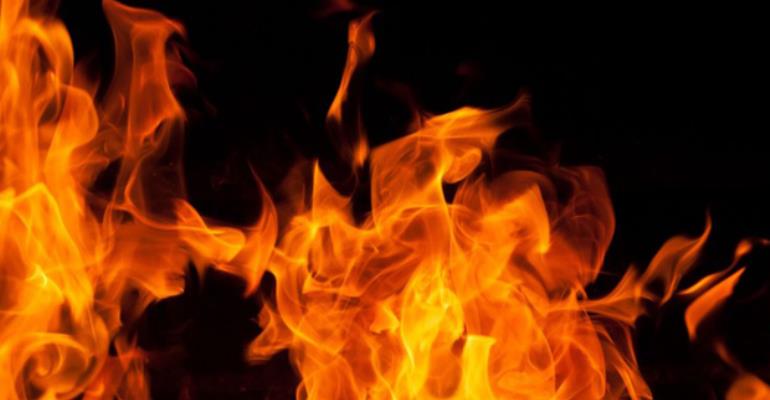 A large supermarket at Akwatia was last night burnt down by a huge fire resulting in loss of items worth millions of cedis.
The whole building of the Otifilic Supermarket was gutted and only a few items were retrieved by volunteers who helped personnel of the Ghana National Fire Service (GNFS) to quench the fire.
The fire was detected around 6pm and brave young men in the community managed to enter the building and started extinguishing it before the arrival of personnel from the GNFS.
Since Akwatia has a fire service station but without a fire tender, 'firemen' from Kade and Asamankese came to the rescue with their fire tenders.
While some volunteers retrieved some goods to safety, others took the advantage of the situation to steal items like plasma television sets, fridges, fans and other consumables.
According to elderly persons who had been living at Akwatia for years, the fire outbreak is the worst.