The NDC Presidential Race : Party or Personality?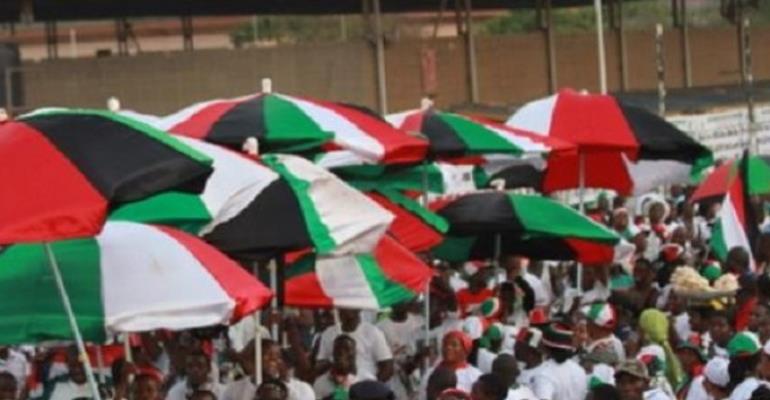 As we prepare to elect a presidential candidate in October to lead the Party in the 2020 elections , it is important we look beyond the personalities of the candidates involved and elect a candidate who would better serve the interest of the party . After all the great NDC is bigger than one individual,at least that is what we have been taught!
Firstly, although I do not hold anything personal against President John Mahama, I think it would be imprudent to elect him to come and serve for just one term after which the party would have to turn around and elect a different candidate and begin the process of selling that candidate for the next election. In fact, this would not only be a sheer waste of resources but also of precious time! It is also likely to detract from the electoral fortunes of our party!
Fortunately for the NDC Dr. Spio Garbrah is ready, willing and fit ,both mentally and physically to take the NDC through an eight-year marathon as president! Why should we toy with the idea of a Mahama come- back when the Party is brimming with equally competent persons who have proven their mettle as long as public service is concerned? Or is it merely to fulfill the constitutional provision that a president can stand for two terms?
What happens if he is not reelected? Then we would need to elect a new candidate and go through the cumbersome and exhaustive process of marketing him, right?
For me, it is important we avoid all these tortuous, windy and uncertain processes by resolving to elect a candidate who was once John Mahama's boss as our Presidential candidate! A man who all through his public service life has maintained a clean sheet and who can be said to be an epitome of a perfect statesman and of course a gentleman. The clean , issues based campaign of Team Spio speaks volumes for itself.
Ultimately, what I have been trying to put across is that it is in the supreme interests of our Party to ,as a matter of urgency, invest in a candidate who would hold our fortunes beyond the four years being sought by Mahama; a candidate who would not live us in a limbo after just one term ; a candidate who possesses in large doses those fine attributes of Mahama - And to me the only one who stands out is Dr. Spio Garbrah.
An investment in Spio is an investment in the future of NDC!
Yours Truly,
Hajj Seidu Sulemana
0243911649