Profile: Spio-Garbrah: Affable Presidential Hopeful Of The NDC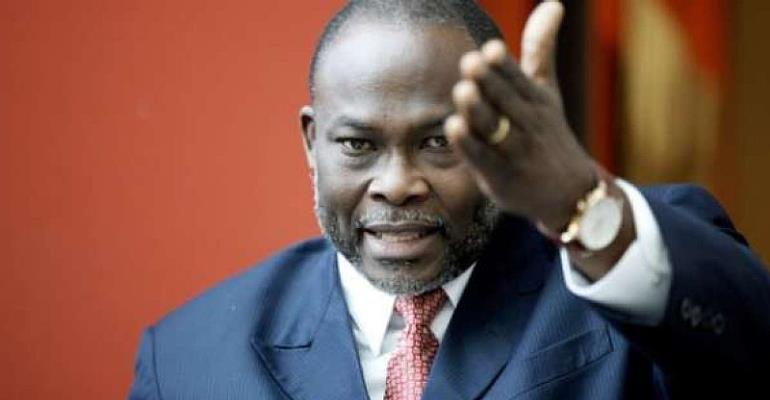 Spio-Garbrah is one of Africa's pre-eminent civil servants, and an authority on mass communications who has held several high profile positions in the field. Ekwow Spio-Garbrah (born 1953) is a citizen of Ghana and former CEO of the Commonwealth Telecommunications Organisation (CTO) based in London.
He is one of Africa's pre-eminent civil servants, and an authority on mass communications who has held several high profile positions in the field.
He is a former Minister of Communication, one-time Ambassador of Ghana to the United States and Mexico, Minister of Education, Minister responsible for Mines and Energy and a member of UNESCO Executive Board in Paris.
He served in the cabinet during the democratic regime of former president Jerry John Rawlings between 1994 and 2000.
Before his appointment at the CTO, he was Chief Executive of his own business consulting firm, Spio-Garbrah & Associates.
Dr. Spio-Garbrah served as a Director of Telkom SA Ltd. from September 20, 2007 to May 1, 2010. He served as Director of Vodacom Group (Pty) Ltd from December 10, 2007 to May 18, 2009.
He served as Member of International Advisory Council at Recipco Holdings Ltd.
He is also the Chairman of African Business Media and the African Cancer Organization. He is also member of the International Advisory Board of the African Press Organization (APO).
Spio holds a BA (Hons), English from the University of Ghana, a Graduate Certificate in International Banking from the New York University, a Graduate Diploma in Journalism and Communications and an MA in International Affairs from Ohio University and was awarded an Honorary Doctorate in Laws (LLD) by Middlebury University, USA for achievements in the fields of diplomacy, government, education and business.
In December, 2006, Ekwow Spio-Garbrah contested the leadership of Ghana's main opposition party, the National Democratic Congress (NDC).
Managing 8.7% of the vote, he came second to the late John Atta Mills, who subsequently won Ghana's 2008 presidential election.
Dr Spio-Garbrah remains a leading member of the NDC party.
On 15 January 2010, Spio-Garbrah was elected a vice chairman of the NDC, and subsequently named Director of the Communications directorate of the party.
In 2011, he was appointed Chief Executive Officer of the Christian Action Faith Ministries International.
This is a global charismatic movement with millions of members across the world. This appointment makes Spio-Garbrah the first person to occupy such a role in a Christian denomination in Ghana.
In July 2014, the NDC stalwart was nominated as Minister for Trade and Industry by former president John Mahama.
He took over from Haruna Iddrissu who is currently the Minority leader in Parliament.
Spio-Garbrah is in the presidential race of the NDC seeking to be the flagbearer of the party. He is contesting against John Mahama, the Second Deputy Speaker of Parliament, Alban Bagbin, a former Chief Executive Officer (CEO) of the National Health Insurance Authority (NHIA), Sylvester Adinam Mensah.
The rest are the former Vice Chancellor of the University of Professional Studies, Accra (UPSA), Professor Joshua Alabi; a banker and oil and gas consultant, Nurideen Iddrisu; the Member of Parliament (MP) for Cape Coast South, George Kwaku Ricketts Hagan; a member of the NDC's communication team, Stephen Atubiga; a lawyer,­­­ Elikplim Agbemava and Mr David Dotse Kwame Kuwadah and Goosie Tanoh.