Let Us Back Kantanka Automobile Limited - So It Can Withstand The Onslaught Of Foreign Competitors Setting Up Assembly Plants In Ghana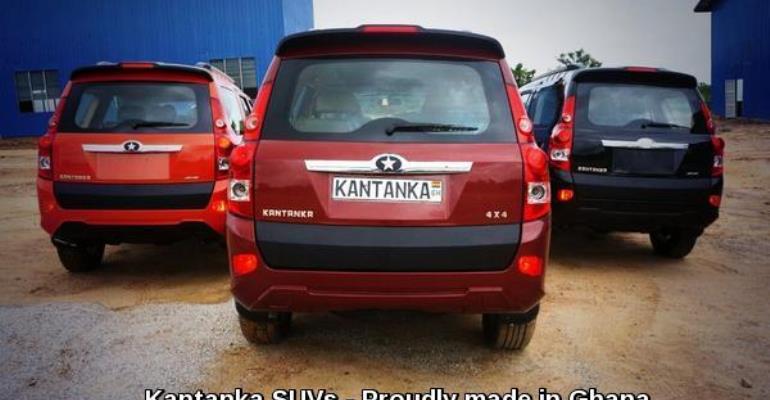 Suddenly, all manner of geniuses are busy proffering advice to Kantanka Automobile Limited. Sadly, most of it is essentially defeatist nonsense - more or less asking the Ghanaian auto company to lie down, turn over and die: now that Volkswagen is apparently going to set up an assembly plant in Ghana soon. How extraordinary.
One is therefore glad that Katanka Automobile's owners have quickly issued a public statement informing the world that the company is not afraid of competition. Fantastic. What matters, is that Kantanka's management ignores all the defeatist crap directed at the company - and laser-focuses on growing their unique automobile business.
What Kantanka Automobile ought to do, is to provide a full range of self-charging electric vehicles - from high-end luxury models, through buses and trucks, to small saloon cars: all with high-ground clearance (to make flooded roads navigable) and heavy duty suspension to enable them travel safely on our mostly pothole-riddled road network.
Perhaps the question that discerning and patriotic Ghanaians ought to ponder over is: Why is no one commenting on VW's history of egregious dishonesty in its fraudulent U.S. emission claims and demanding that its operations here should be underpinned by an ethical company culture at all material times. Hmmm, Oman Ghana - eyeasem o. Asem kesie ebeba debi ankasa.
Ebeeii, some Ghanaians paaaa dieeee - Uncle Toms ewo ha papa. Hmmm...Finally, to quote an old wag I know: "VW is coming to set up an assembly plant in Ghana - so what, Kofi? As an aspirational nation, let us back Kantanka Automobile - so it can withstand the onslaught of foreign competitors setting up assembly plants here!"