Tertiary Students In Tain Schooled On Students Loans Trust Fund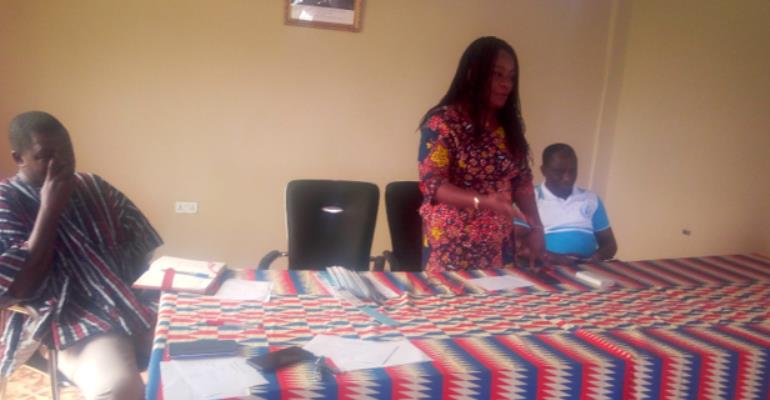 The District Chief Executive for Tain in the Brong Ahafo region, Lawyer Charity Akua Foriwaa Dwommoh has met with the Tertiary students in the District to discuss with them on how they could also benefit from the Student Loan Trust Fund.
The DCE said the Students Loan Trust Fund is to solve financial problems of education and release of financial pressures. She therefore urged the students not to entertain any sort of fear in taking the loan since the Assembly will guarantee for them.
She added that the students can avail education loans to pay their education fee which includes the cost of books, tuition fees and living expenses. She tasked the students to educate others in the district to benefit from the students Loans since they are different from the ordinary loans and they have easy repayment methods with low interest rates.
According to the DCE, all these and many other things the Assembly is doing is to improve the education standard in the district.
Mr. Samuel Anarfi-Gyekye Senior Operations Manager, Students Loan Trust Fund, Sunyani said the programme is sole meant for students in Tertiary Institution accredited by the National Accreditation Board.
He added that, the trust has taken several steps to widen access for students from less privileged background. The number of SSNIT guarantors that a borrower needs to access the loan has been reduced from three persons to one. Alternatively, applicants can choose to have their loans guaranteed by their District Assembly.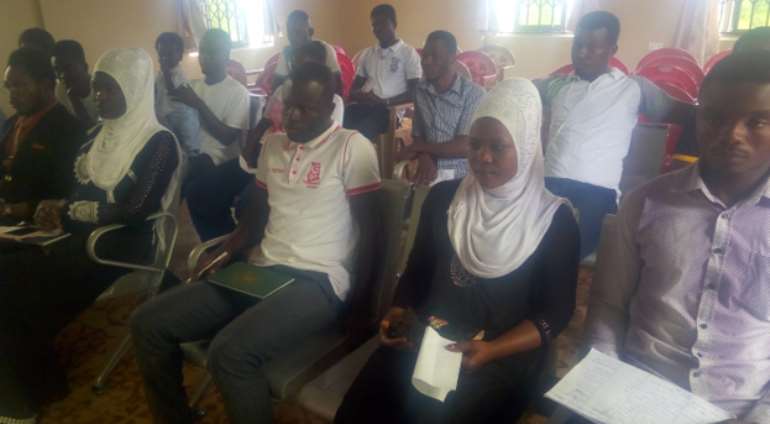 According Mr. Samuel Anarfi- Gyekye, the loan amount has also been increased to the minimum amount of one thousand five hundred cedis and a maximum of three thousand cedis a year.
The Students Loan Trust Fund (SLTF) also offers lowest interest rate available at 12 percent per annum making it the best facility available to parents and students, he added.
Additionally, borrowers are expected to start repayment of the loan until 2 years after completion of their course when it is expected that they would be in employment.