To Whom It May Concern: VW Assembly Plant And My Thoughts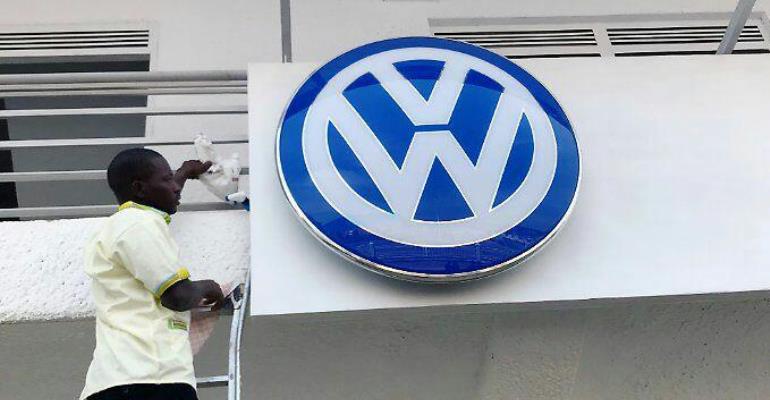 VW coming to Ghana in my candid opinion is a good thing. Yes! But are we going to scathe Kantanka just at a time it has started crawling? The last time I checked, VW was and is still a German company whose sole prerogative is the expansion of the German economic empire. Every profit they make is repatriated back home. They don't give a "shit" about Ghana. I was thinking that the government will rather pursue a policy that will enhance Kantanka's strength but not what am seeing and I don't think this deserves a coax. It's inimical to Kantanka's progress and I say without any apology.
What government should have done was to rather make Kantanka the sole vehicle manufacturer for all ministries, agencies, departments etc. This will boost their production, make the cars less expensive and help build confidence in the populace to also follow suit. At the end of the day, our economy will be better and transportation concerns will improve. The trotro and taxi businesses will even boom. We import vehicles everytime don't we? If the government can import TATA Mahindra vehicles from India to Ghana as was in the past and the Toyota's, Mitsubishis etc as done now, then I think Kantanka can also do better and every excuse given shall be deemed as flimsy. In any case VW cars are already on the market, their showrooms are scattered around the country so why now bring their assembly plant when Kantanka-a local firm is trying to establish and assert itself on the market? This is a question agitating my mind and a classical example of "outside gentility, home cry paa". It's just a matter of having a national policy and I like the Americans for one thing,  everything they do is for the interest of their giant Corporations-their own. America first in everything they do-that is their foreign policy. Can that be said of Africa? No! Our leaders are in a hurry to get down on a jamboree in all pomp and pageantry even when what they are subscribing to is inimical to our progress. And they expect us the citizenry to clap for them just because of loyal political party affiliations which many have been hypnotized to-oblivious of the real situations. This is the tragedy of Africa!
Again, If we can give foreign companies tax reliefs for some years, why can't we do same for our very own? The last time I checked, Kantanka pay heavy taxes on the parts they import to assemble their vehicles and that explains why price per unit is expensive. Can we blame them? No! If the definition of a government is the people then I think Kantanka is no exemption and must be giving the proper impetus to grow.
What is wrong with our thinking? The last time I checked, the government was embarking on a One District One Factory Policy, Ghana beyond Aid and I thought Kantanka should have been incorporated into such good programmes but am seeing the complete opposite and I stand to be corrected. Are we waiting for Apostle Sarfo to die so that we can sing nice dirges and give sweet tributes just like the hypocrites do? What is wrong with our thinking? This lukewarm attitude doesn't suffice in any tangible results. Let's help the man, let's do it now asap.
The government must rise and help Kantanka. We can do it so we shouldn't give excuses. What made the South Koreas and Japans  great is their vehicle manufacturing industries which the state played a pivotal role in making them successful. We need industries and that should be the focus. We can only develop as a nation if we embark on an industrial revolution which is long overdue because of our own diabolic minds in the past. We shouldn't have been at this stage of our history where we now want to start a one district one factory policy when we all very well know that during the time of Nkrumah, Ghana was an industrial hub but we left everything to rot in the bushes as though he used his own pocket money to build those industries. May God forgive us! This will be another subject for discussion at a later time. But let's begin to call a spade a spade in this country and not a big spoon. The partisan discourse and approach is too much and has affected our logical reasonings-tainted our sense of analysis.
In conclusion, I also candidly think Kantanka should also be advised accordingly. Why is your focus on only flashy and expensive cars? We are a middle income economy so I advise you manufacture vehicles which are not too expensive so that the middle income workers and any ordinary Ghanaian can afford to walk into your showroom and buy a car easily. The path you have carved I think, in the final analysis won't help your course. It's a slippery one inspite of the fact that i think government isn't doing enough. Your target should not be focused on a certain faction of the society but must be all inclusive if indeed you want to be around for a very long time. Manufacture cheap cars likewise flashy ones and your market will boom. The rich and poor alike can have a car from you. Take heed!
I'm just trying to be a citizen and not a hypocritical spectator. We are not a colony- therefore our mindset must change.
God bless our home land Ghana!