Kantanka's Bad Marketing Strategy About Engines Manufacture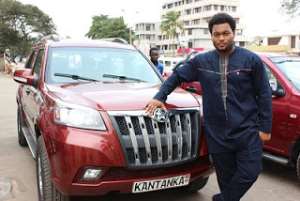 Following an article, "Why Is It So Difficult For Africans To Support Their Own? – Kantanka CEO Asks," I decided to lament on this topic. ModernGhana reference: Why Is It So Difficult For Africans To Support Their Own? – Kantanka ...
Manufacturing, assembling or producing vehicle parts in Africa is good for the continent. Besides employment, it also enhances and inspires students interested to work in the fields of technology and the automobile industries.
I must congratulate the Kantanka management for such a great endeavour but the company made certain mistakes they didn't even realize during efforts to promote and market their products in Ghana.
Europe and America have been successful in most of their undertakings because they don't share the secrets of their success.
The deepest secrets of how they manufacture their vehicle engines are never shared. You may read or watch videos about the Volkswagen, Mercedez Benz, Renault etc, yet certain secrets are avoided.
Therefore, why should the Kantanka management go to the length to tell the public how their engines are manufactured. One such video is: "Apostle Kwadwo Sarfo reveals how he manufactures car engines in Ghana." That is a bad marketing strategy which could affect the industry.
Many Ghanaians or Africans generally, hold the view that things manufactured in Africa are of inferior quality but it may be likely that our products are even better than some of the Chinese products.
Apostle Kwadwo Sarfo should, therefore, consider removing some of his videos sharing the secrets about his productions, especially, his vehicle engines.
They must never share the secret of how they manufacture their products on the Youtube and the Ghanaian television. This is an advice to all up-coming business entrepreneurs.
A great effort by Kantanka but must follow proper marketing and promotion strategies to meet both home and international demand.
For example, why is it that the fast food Kentucky Fried Chicken is all over the world? Because of the recipes they use. They have been interviewed many times but the truth behind their success with the type of recipes they use has never been revealed.