SSNIT Boss Is Merely Talking Theory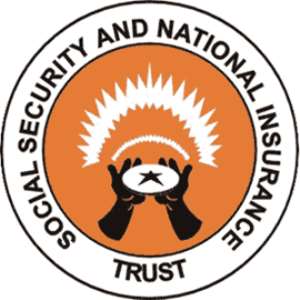 When the Director-General of the Social Security and National Insurance Trust (SSNIT), the largest civil service agency that deals with pension-fund payouts for retirees, says that his agency has deleted some "ghost names" from its payroll, it is not clear to me nor, I presume, to any critical thinker whether, indeed, as Dr. John Ofori-Tenkorang claims, the quite humongous amount of GHȻ 18.1 Million has been saved for the Ghanaian taxpayer (See "SSNIT Saves GHȻ 18.1 M After Deleting 8,366 Ghost Names" ThePublisherOnline.com / Ghanaweb.com 8/30/18). You see, when you say that you have deleted X-number of "ghost names" from the public payroll, what this means is that the names deleted are either those of deceased persons or deceased retirees whose names and identity details are still being used illegally by some scam-artists or fraudsters to draw paychecks or payments for which no work has been done.
Merely deleting these so-called ghost names and stopping payouts of whatever amounts of money were being paid in/under such names, is only the beginning of any constructive and/or definitive attempt to put an end to such criminal racket. Now, what really needs to be done in order to take proper account of the problem is to track down the real identities of those perps who had been receiving these payouts they were not legally entitled to receiving and then, as well, find out exactly how long such illegalities had been going on, in each and every instance, until these criminal suspects were cut off, that is, assuming that the SSNIT administrators intend to bring criminal charges against these payroll perps. This, of course, demands a lot of sleuthing or police investigative or detective work. Then having clearly identified precisely how long such criminal racket had been going on, you then file criminal charges, have the culprits or criminal suspects appear in court in order to ensure that these ill-gotten monies are promptly returned to the public till or treasury, where they belong.
Merely ferreting out and deleting "ghost names" from the public payroll does not save anybody anything, least of all, the proverbial Ghanaian taxpayer. It merely prevents the criminal masterminds behind such mega-scam from further prosecuting or continuing with their unconscionable fleecing of our national till. You see, a mechanism must be set up whereby the deaths of pensioners or deceased retirees are promptly reported to SSNIT or any other agency dealing with such matters, just like we have here in the United States and, I presume, other advanced industrial democracies as well. For instance, when both of my parents died, within three years of one another, my siblings and I had to promptly report them, first the death of our mother and then that of our father, in turn, to the Social Security Administration (SSA) in the County and District in which their deaths had occurred. Then we also had to follow up on our report with a Death Certificate to confirm the same.
I was the one charged with the Power-of-Attorney to make such decisions, and I had to do so within two weeks. I must quickly add that the two-week period was self-imposed; I had to get things quickly over with in order to promptly deal with the crisis that these traumatic events had created in my life. I had to make sure that none of us siblings collected or held onto monies that did not belong to us by law. I made sure none of us deposited even a single social security payout into our bank accounts or attempted to cash any. I vividly recall returning the last paycheck received after my father had passed on to the nearest local office of the SSA. I must frankly confess that I am not the least bit impressed with the announcement by Ms. Afua Sarkodie, the Corporate Affairs Manager of SSNIT, that, currently, the names of some 43,618 pensioners have been earmarked for deletion, once it has been definitively ascertained that these pensioners have passed on. I also don't know that the routine issuance of Death Certificates is yet an integral part of our national life and culture.
This is also where the long-proposed National Digital Addressing System, as well as the ongoing biometric National Identification Card program, comes in handy. The age-old practice of periodically expunging ghost names from the public payroll, and then smugly patting ourselves on the back, invariably only offers temporary psychological high, as it were, nothing really practically substantive occurs on the ground in the long haul. There could also very well be hell to pay somewhere down the road, especially, if all of a sudden some of these "ghosts" appear claiming not to have been given the proper notification to either confirm or authenticate their names and ID details on the public payroll. That could come in the much-hated form of Judgment-Debt payments. And then such euphoric deletion exercise would have decidedly been rendered an exercise in futility.
*Visit my blog at: kwameokoampaahoofe.wordpress.com Ghanaffairs
By Kwame Okoampa-Ahoofe, Jr., Ph.D.
English Department, SUNY-Nassau
Garden City, New York
August 31, 2018
E-mail: [email protected]