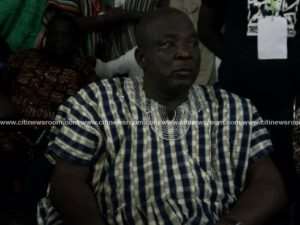 Incumbent Upper East Regional Chairman of the Opposition National Democratic Congress, NDC, Alhaji Bonaba Mumuni, has been retained.
He polled 282 votes out of 536 votes to beat his contenders former Talensi MP and Ambassador to Cuba John Tia Akologo and Alhaji Osman Asakum by 233 votes and 106 votes respectively.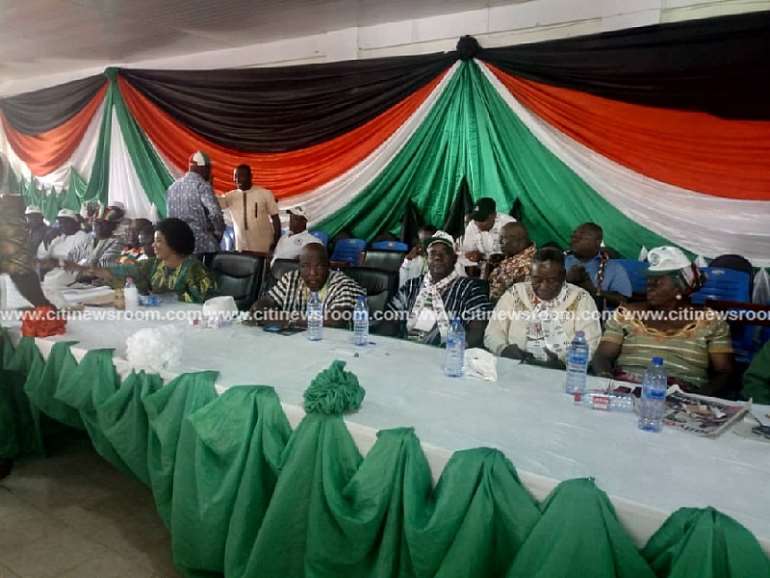 A total of 536 delegates cast their votes to elect from 45 aspirants who contested for 14 positions as regional executives of the National Democratic Congress at the Bolgatanga Polytechnic.
The election was witnessed by NDC First National chairperson Anita Desoso and some NDC members of parliament and former appointees.
Alhaji Bonaba said his victory was a victory for the party, and thus urged members to work in synergy to recapture power from the NPP come election 2020.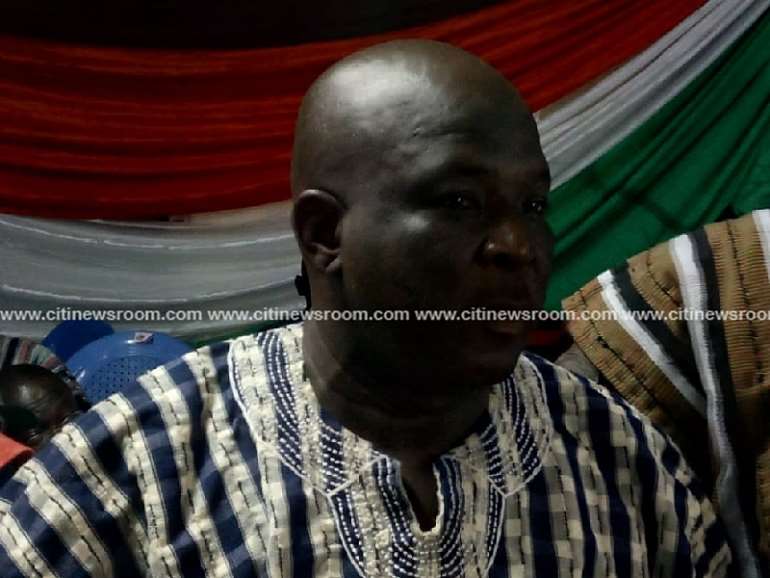 "I thank everyone for a successful regional executive election of the NDC in the Upper East Region. The outcome of the election is victory for all NDC members and not only Alhaji Bonaba Mumuni and therefore I urge all of us to work assiduously as a team to recapture power from the New Patriotic Party in the upcoming 2020 general elections".
Incumbent secretary Donatus Akamuri also polled 300 votes to beat his contender Thomsa Abiola by 93 votes as the longest-serving secretary of the party.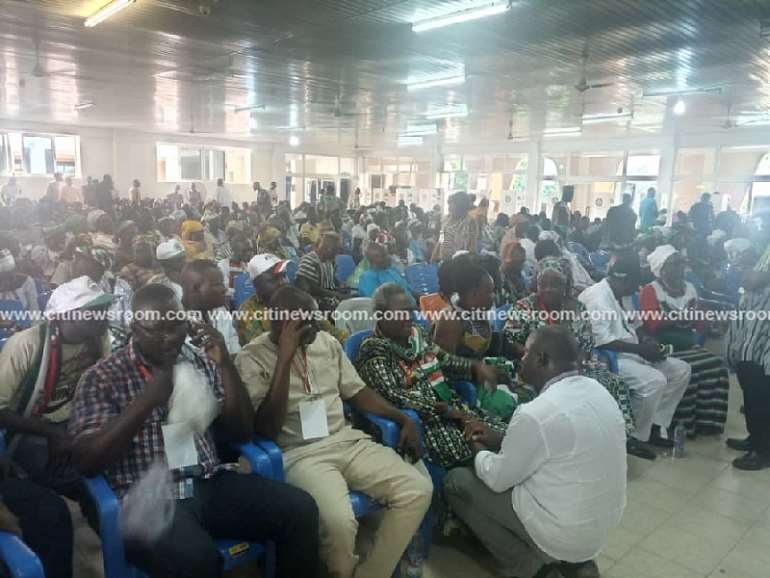 The newly elected executives were sworn into office by Anita Desoso.
Below is the full results Chairman 1.Alhaji Bolnaba Mumuni-282 2.John Tia Akologo-49 3.Alhaji Osman Akasum Alem-107 Vice Chairman 1.Abubakari Atongo Salifu- Unoppose 2.Akanyele Nsobono Williams- Unoppose Organizer 1.Baba Kumasi-215 2.Mutawakilu Ibrahim Yasaana-295 Deputy Organizer 1.Haruna Issaka-244 2.Assibi Nyaaba John- 265 Secretary 1.Akamuri Donatus Atanga- 300 2.Amiola Thomas Ayagri- 207 Deputy Secretary 1.Danka John Paul-194 2.Atukula Ophelia- 317 Treasurer 1.Alhaji Issah Mumuni-196 2.Fidel Castro Adagewine-311 Deputy Treasurer 1.Gilbert Atanga-157 2.Anachinaba Monica Teni-350 Women Organizer 1.Abugre Faustina-12 2.Elizabeth Afiuc-7 3.Hajia Charity-19 4.Apana Mambisi Bride-3 Deputy Women Organizer 1.Agnes Akwulpiva-7 2.Grace Nkaw-Awini-13 3.Musah Mariama Anaatim-21 Youth Organizer 1.Dauda Assibi-2 2.Avoka Jarvis-19 3.Lambon Azumah Ibraham-35
Albert Akanmiim Asariga-0
Deputy Youth Organizer
Adendaa Andrews-7
2.Rufai Mohammed Zubeiru-10 3.Frederick Adunyo-dongo-8
Akansaki Isaac-0
Apuakasi Joseph-10
Saani Imoro Musah-5
Amolga David-15 elected
2nd Round 1.Rufai Mohammed-24
Apuakasi Joseph-28 elected
Communications 1.Tijani Saeed Ahmed -255 2.Jonathan Abdullah Salifu-254 Deputy Communications 1.Dittoh Sebig Martin-123 2.Evans Dinko-106
Jumah Thomas-105
4.Sunda Casper Kampoli-173 Zongo Caucus 1.Alukiba Salifu-182 2.Alhaji Labaran Zakari -120 3.Alhaji Hudu Yahaya-206