Spio-Garbrah Is The Stereotypical Fante Political Clown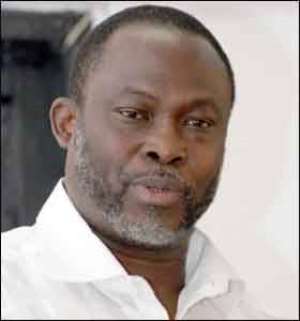 Maybe somebody charitable albeit brutally frank and honest ought to reach out and tell Mr. Ekwow Spio-Garbrah that it is not the number of cabinet portfolios or appointments held by a politician that determines his/her managerial skills or caliber, but rather the proven competence and impact that the holder of such ministerial portfolios has had on Ghanaian society at large. Holding so many portfolios may actually be a sign of one's political promiscuity. Know the saying: "A rolling stone gathers no moss"? or "Jack of all trades and a master of zilch"? In other words, how is Mr. Spio-Garbrah remembered as a Rawlings-appointed Communications Minister, for example? As well, what impact did Mr. Spio-Garbrah make vis-à-vis the development of our national media, for example? This is what, if he were as savvy as he claims, he ought to be marketing to eligible Ghanaian voters if he really wants to be taken seriously as a potential nominee or presidential candidate of his party, that is, the main opposition National Democratic Congress.
It is quite clear and obvious that Mr. Spio-Garbrah is a megalomaniac who has absolutely no progressive or visionary and/or constructive agenda for the development of the country. All he wants to do is boost up his résumé or curriculum vitae. And then for what purpose or to what effect? It is not even clear (See "Mahama Is Corrupt – Spio-Garbrah Fires" ThePublisherOnline.com / Ghanaweb.com 8/29/18). This is essentially why the former Ghana's Ambassador to the United States has had to vainly resort to the sponsorship of an insultingly cheap essay competition in order to solicit self-befuddling feedback about what Ghanaians generally thought about him. As usual, Mr. Spio-Garbrah shows no signs of having learnt anything significant or meaningful on the hustings. He is the proverbial one-trick pony who does not know how to wisely and attractively sell himself or his candidacy to the electorate without cheaply and crudely resorting to mudslinging against his most formidable rivals and political opponents.
It was the same primitive technique that he had used, when he misguidedly thought that he could win the mainstream acceptance of his party's delegates by maliciously running down the image and hard-earned reputation of then-President John Evans Atta-Mills, late, whom he gratuitously portrayed as "damaged goods" in hopes of getting into the good graces of the Rawlingses and thereby having the late President rudely shunted onto the margins, while the back-stabbing Mr. Spio-Garbrah pompously mounted the gold-gilt NDC political steed. Back then, this cheap and tawdry politics of personal destruction backfired into his own face; and it is certain to backfire, once again, with even far more devastating consequences for whatever may be left of his badly battered image and reputation.
Everybody knows that the Gonja Boy is thoroughgoing corrupt, but to make his charges of gross incompetence and pathological corruption against former President John Dramani Mahama stick like latex with the base of his party's delegates, Mr. Spio-Garbrah needs to tell his audience precisely how and when he came to a full realization of the fact that the former Atta-Mills' arch-lieutenant was incurably corrupt and irredeemably incompetent, for the simple reason that the former Secretary-General of the London-based Commonwealth Telecommunications Organization (CTO) once served as Trade Minister under then-President Mahama. Our elders have a saying that "Birds of identical plumage tend to flock together." In other words, it takes one to know one. Who is worse off, the man who knowingly does the bidding of a pathologically corrupt Commander-in-Chief or the latter who has honestly and frankly come to terms with the fact that he is doomed to remain corrupt and incompetent in perpetuity?
In other words, somebody ought to sober up the former Education Minister – no pun is intended here – to the realization of the fact that he cannot accuse the man under whose rankly corrupt tenure he served as Trade Minister and not be perceived as thoroughgoing corrupt himself. The man with the cheaply purchased honorary doctorate is a darn mistaken clown to suppose that the Mahama-led National Democratic Congress' government lost the 2016 general election merely because the then-President Mahama had been tagged with the twin labels of "corruption" and "incompetence," rather unwisely ignoring the fact that these labels had stuck tightly to their target because of his practically impressive demonstration of the traits and symptoms associated with these pejorative sobriquets, rather than because of them.
*Visit my blog at: kwameokoampaahoofe.wordpress.com Ghanaffairs