Ecobank Records Sterling Performance In H1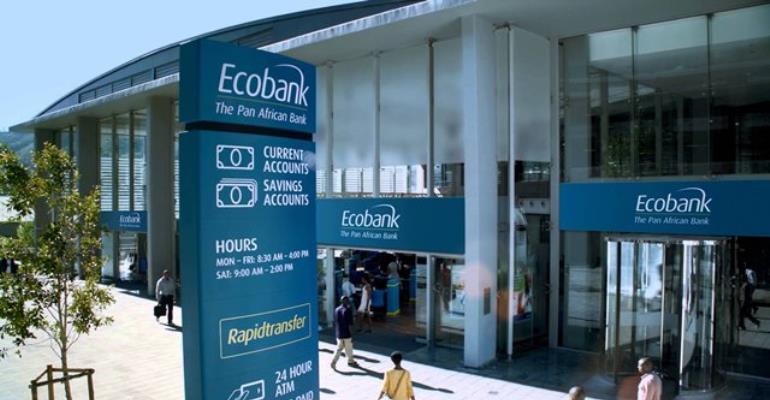 Ecobank Ghana Limited has recorded an increase in its profit before tax in the first quarter of 2018 to GH¢216.22 million compared to GH¢192.85 million in the same period 2017, representing a 2.11 per cent increase.
This was contained in Ecobank Ghana Limited's half year consolidated financial statement.
The bank witnessed a 20.79 per cent surge in its total deposits for the period under review, while its total assets grew by 18.67 per cent.
Liquidity Ratio improved from 93 per cent to 108 per cent; while Capital Adequacy Ratio (CAR) improved from 10.85 per cent to 12.79 per cent. However, the bank's operating cost has been on a continual increase which has resulted in the consistent rise in its Cost to Income Ratio.
Instructively, Ecobank's Non-Performing Loans (NPLs) Ratio has also increased from 11.69 per cent to 13.74 per cent.
Recapitalisation efforts
In line with meeting the minimum capital requirement, the directors of Ecobank Ghana received approval by shareholders to transfer GH¢190 million from the income surplus account to stated capital.
Pursuant to this, the bank executed a bonus issue in a proportion of one (1) new ordinary share for every ten (10) ordinary shares held. Management subsequently listed 29.32 million shares, bringing the total issued shares to 322.55 million.
Consequently, the bank's core capital has increased from GH¢226 million to GH¢416 million.
Performance on GSE
Meanwhile, the African banking giant recorded similar gain on the Ghana Stock Exchange (GSE).
A total volume of 1.67 million Ecobank Ghana Limited (EGH) shares were traded during the first half of 2018, which is comparatively higher than the 1.03 million shares traded during the same period in 2017.
Total value of shares traded amounted to GH¢18.47 million, significantly higher than the GH¢7.14 million recorded at the same period in 2017.
EGH also chalked an 18 per cent jump in its share price on the Accra bourse from GH¢7.60 and is currently trading at GH¢8.98; representing a gain of 18 per cent.
According to UMB Stockbrokers: "This was chiefly boosted by demand which was driven by the following factors: positive sentiments; better trading liquidity; historically sound and healthy financial performance; and speculative trading by some investors."
However, this has not been the highest share price recorded by EGH on the GSE in recent times.
EGH recorded a 1-year-high of GH¢12.00 and a low of GH¢6.95, with an average price of GH¢9.17 within the period under review.
However, its Price Earnings (PE) ratio currently stands at 9, which is lower than the industry's average of 16.23.