Independence Day Declaration Was Not Done By Nkrumah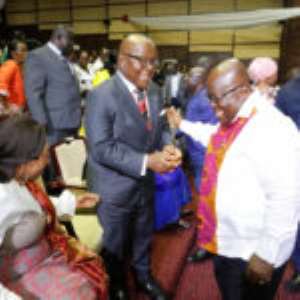 The Speaker of Parliament and Professor of Political Science, Prof Aaron Michael Oquaye, has told participants,who attended the 40thAnniversary Lecture on the passing on of Dr Kofi Abrefa Busia, that Dr Kwame Nkrumah did not declare independence at the Old Polo Grounds in Accra, as Ghanaians are being made to believe.
According to him, Nkrumah moved the motion for independence in the National Assembly and was seconded by Dr Kofi Abrefa Busia, who later became Prime Minister in the Second Republic.
"In this connection, let me say categorically that Nkrumah did not declare independence at the Old Polo Grounds. The motion for independence was supported by Busia, and the Duchess of Kent declared Ghana independent at the National Assembly by the authority of Queen Elizabeth II.
"No Ghanaian child should be taught that Nkrumah declared independence at the Old Polo Grounds. That was a CPP Rally, and Nkrumah was entitled to let his supporters know that the struggle was, in fact, ended. Independence was declared hours later in Parliament," he said.
Professor Oquaye also advised his own party, the New Patriotic Party (NPP), to go back and follow the good deeds of Busia and Dombo that birthed the current ruling NPP.
He said the duo was against politics of corruption, and that if the NPP eschewed corruption and other ill-practices in politics, Ghanaians would have a good reason to maintain the party in power for thirty years.
Chronicling some tremendous efforts made by Dr Busia and Dombo, Speaker Oquaye noted that Dombo ceded leadership to Busia and became a Deputy, though he (Dombo) had won with more votes in a National Election held by the British in 1954 to know which political party should rule Ghana.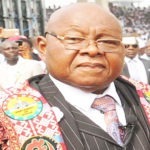 According to him, Dombo did that because he knew the capabilities of Busia, saying that is a strong reason for the NPP to go back to its origin. He continued: "This is one good reason why the NPP must do a strong 'Sankofa' in the northern part of Ghana.
"It is another irony of fate that the Northern Peoples party (NPP) of the North, which came to rescue Ghana Congress Party (GCP) in 1954, is destined and poised to become the life-blood of the NPP of today, with the Akufo-Addo-Bawumia team.
"The Busia/Dombo alliance revisited and being concretised, and I honestly prophesy that if we continue to pursue the honest pathway in governance, plus the brilliance and competence expected of us – eschewing corruption tendencies – the good people of Ghana will keep us in office for the next thirty years to start."
President Akufo-Addo, on his part, said Ghana, and, indeed, Africa, has not seen a more far-sighted political thinker than Dr. Kofi Abrefa Busia.
According to him, the overthrow of the Progress Party government meant that Ghana was deprived of the full impact of Dr. Busia's agenda for development.
"Decades have gone to show that we turned out to be the poorer for it. We can imagine, for example, where our nation would have been now, if he had been given the opportunity to develop his visionary programme of rural development," he said, adding, "Some of the ills of contemporary Ghana, such as rural-urban migration, which has been the source of much current social tension, could well have been avoided."