Non-Food Agriculture Could Help Create Jobs, Ensure Environmental & Agricultural Sustainability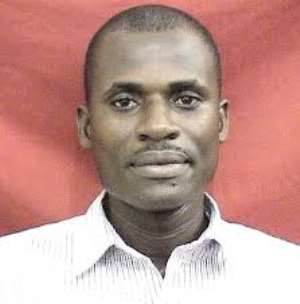 A lecturer at the Kwame Nkrumah University of Science and Technology (KNUST) is asking Ghanaian youth interested in the agriculture value chain to also consider exploring opportunities around non-food aspects of Agriculture.
Dr. Fred Nimoh, Faculty of Agriculture, says there are prospects in the non-food side of agriculture/agribusiness, such as grass production for lawns and parks in urban communities in Ghana.
"Green grassing, as an aspect of agribusiness, has more financial potential than food crop production in urban developing areas", he told Bernard Buachi of rawgist.com in an interview.
He says beyond the financial gains, a consideration on 'green grassing' will also help protect the environment and beautify it. "Greening the environment has become very necessary in order to conserve and improve the water table for agriculture and domestic use", he explained.
He also appealed to the Government to consider this in housing policies as a means of promoting agribusiness to contribute to addressing the problem of youth unemployment and also ensuring environmental quality.
He commended some young people who have started nursing seedlings for sale by the road and suggested they explore grassing as well since it is very lucrative.