German Police Confiscate 77 Houses From A Large Family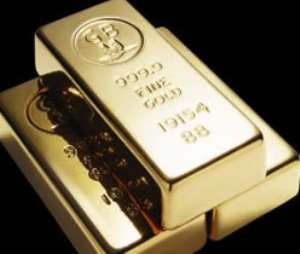 German Police in Berlin arrest members of an extended family after robbery of a giant gold coin. 77 houses and many other properties belonging to the family were confiscated.
Investigators have proceeded searching a large Arab family. Among other things, the clan stole a 100 kilo spectacular giant gold coin.
The prosecutors in Berlin and the State Criminal Police Office confiscated 77 real estate valued at about 10 million euros, owned by a large Arab family and allegedly financed with money from crime.
According to a raid on last Friday, the State Criminal Investigator's (financial investigators) searched twelve flats and business premises belonging to the family, which are said to be responsible for several spectacular burglaries and other offences.
Clan is said to have stolen "Big Maple Leaf." For example, in March 2017, three men of the family were reported to have stolen a 100 kilogram gold coin from the Berlin Bode-museum. The "Big Maple Leaf" coin has a material value of 3.7 million euros and has disappeared. In the Berlin district Mariendorf, three perpetrators from the family have already been captured with almost 10 million euros in a savings bank branch, which they had almost completely blew up. A member of the family was convicted for the crime, the booty remained missing in this case.
As a result of the attack, the National Criminal Police Office undertook extensive financial investigations and identified dozens of real estate belonging to the family. These include multi-family houses, single-family homes, apartments and a small garden colony. According to the Newspaper "Spiegel Online", many of the objects were acquired by alleged people in Lebanon.
So far, the 77 objects are only temporarily confiscated, the Berlin district court must decide whether they are permanently withdrawn. Since July 2017, Germany has adopted a new law on the elimination of criminal money. It is designed to help investigators fight organized crime
Francis Tawiah (Duisburg - Germany)