President Akufo- Addo will deliver on his promises- Council of State Member.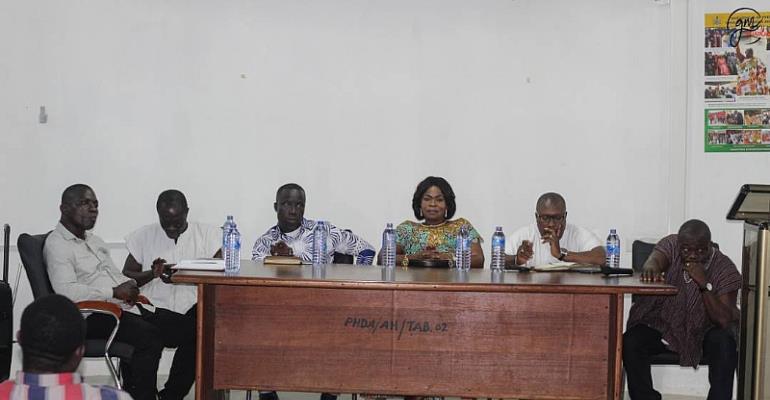 The Western Regional representative at the Council of State has said that, president Nana Addo Dankwa Akufo-Addo has the country at heart and is ready to deliver on his promises made to Ghanaians.
Madam Eunice Jaqueline Buah Asomah- Hinneh said, for the confidence Ghanaians reposed in Nana Addo to vote for him as president is still yielding the results expected from a leader.
She made the statement at the Prestea Huni-Valley Municipal Assembly Complex, Tuesday August 21, 2018 when he met assembly members and various association leaders.
Madam Asomah- Hinneh's visit to the municipality was to listen to the pressing issues that seem above the municipal assembly so she could know how best to help get them addressed.
Among several pressing issues that were raised was the ban on small scale mining and how it has rendered many people jobless. They agreed that there was a need for the government to stop the illegal miners (galamsey) since the water bodies were being polluted and forests depleted.
However, the temporary ban which many believed was a good plan by the government has left many residents in limbo since they do not know when the government of Ghana would be lifting it.
Assembly members present highlighted on the community roads that are in deplorable state.
They stated that, the roads in their communities make it difficult to sometimes touch base with other community members since most of the community settlements are scattered.
They pleaded with Mrs. Asomah-Hinneh to talk to the Local Government Minister to provide them motor cycle to facilitate their community engagements.
The honourable members of the assembly argued that, the situation has made them ineffective.
In response to the concerns, the council of state member Mrs. Jaqueline Buah Asomah-Hinneh asked them to exercise patience because President Nana Akuffo – Addo is doing everything humanly possible to develop Ghana.
She says the president has the nation at heart and will not do anything that will bring hardship on the citizenry.
"Very soon, we will witness many changes so I will plead with you to have patience as he works hard to achieve that". She said.
Madam Jaqueline Asomah- Hinneh asked the assembly members and other stakeholders present not to worry. Saying, "do not say you have seen nothing yet. Do not worry because you will see something very soon"
She assured them that all the issues raised at the meeting have been noted down thusly the assembly members and other stakeholders present will soon see changes.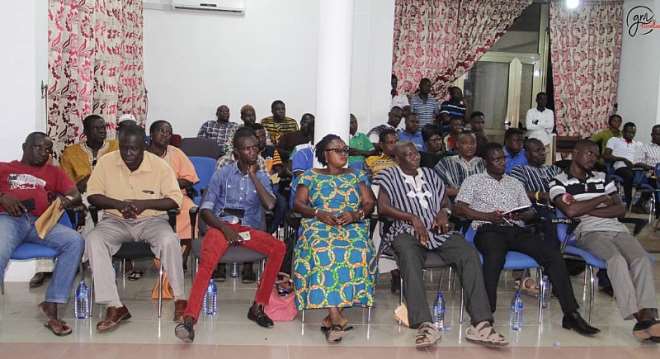 Img-20180822-wa0015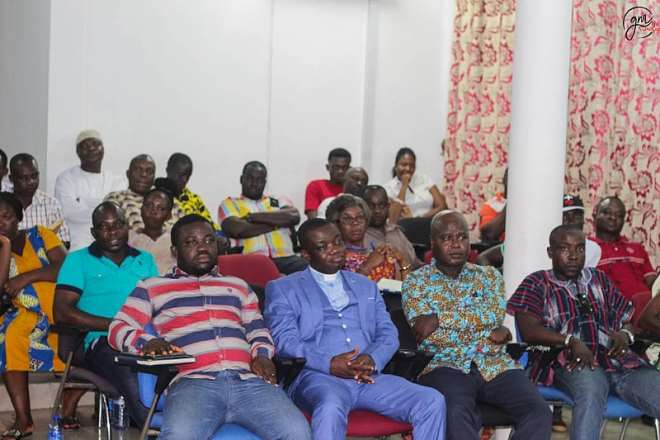 Img-20180822-wa0016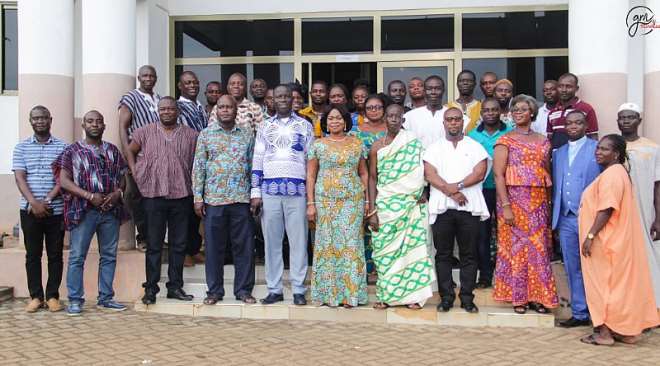 Img-20180822-wa0014