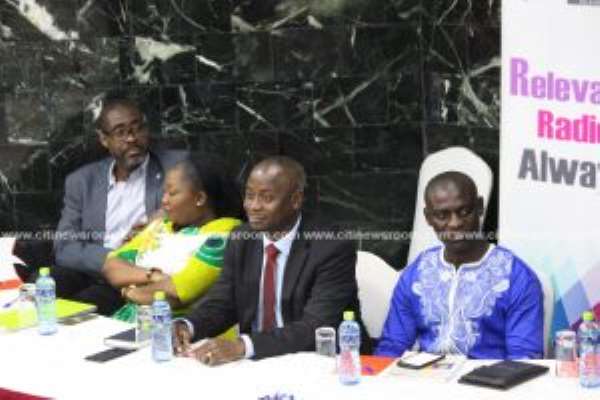 Citi FM and Citi TV in collaboration with the Danquah Institute on Wednesday organized a forum to discuss the current clean-up in the banking sector.

The event held at the Alisa hotel was on the theme: "The banking sector clean-up – Are depositors safe?"

The resource persons comprising financial professionals and lawyers took time to dissect the various part of the theme.

Minister of Finance, Ken Ofori-Atta, the guest speaker, gave a litany of things the government was doing to clean the banking space and make it efficient enough to accommodate the robust economy the Akufo-Addo government is striving towards.

Ken Ofori-Atta
"These are difficult times because we all know people who may be impacted by what's going on in the banking sector…We should be confident that the banking sector will come out of the current challenges much stronger. We will continue in the spirit of financial stability to protect the public till we have clarity on the way forward," he added.


The panelists for the forum – Deputy Minister of Finance, Charles Adu-Boahen, Head of Chambers, Kasser Law Firm and Lecturer at GIMPA, Clara Kasser-Tee, Senior Lecturer at the Department of Economics-University of Ghana, Dr. Eric Osei-Assibey, Head Consultant and CEO of EBEN Consultancy, Accra, and Dr. Ebenezer Ashley, all took turns to give their perspective on the current banking crisis and proffered measures to make Ghana's banking sector strong again to safeguard deposits.

Seven banks have collapsed in the last twelve months.
The first ones to collapse were UT and Capital banks whom the central bank said had become deeply insolvent and were subsequently acquired by the GCB bank.

Five others a few weeks ago had their licenses revoked and combined to form the Consolidated Bank Ghana Limited.



Whereas some had liquidity challenges, the central bank said others acquired the license through dubious means.





Many Ghanaians have however expressed worry over the recent developments preceding the deadline set by the Bank of Ghana for the banks to recapitalize by a minimum of GHc400 million.