Prestea Huni-valley; MP Wishes Muslims Happy Eid-Ul-Adha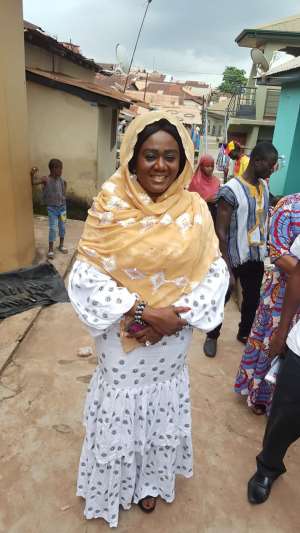 As Muslims in Ghana and across the globe celebrate Eid-Ul-Adha today, I wish to please to all Muslims in my constituency the very best of this joyous occasion, which marks an important milestone in yet another Islamic fate. Eid-Ul-Adha, otherwise known as feast of sacrifice, where Allah command Abraham (Ibrahim) to sacrifice his son Ishmael (Ismaila). As this festival also marks the culmination of the annual pilgrimage to the holy land of Mecca.
Today is therefore not just a day for merrymaking and celebration as we often see, most times but more importantly, a day for Muslims to reflect on their sacrifices, first of all, to their Maker, fellow humans and to society at large. On this special occasion, I am calling on all Muslim brothers and sisters in my constituency to manifest this virtue which underpins the commemoration of Eid-Ul-Adha and renew their covenant with Almighty Allah.
Again, as much as I acknowledge the fact that there is every reason for Muslims to celebrate this day even with pomp and pageantry, but I will also advice us all, especially our Muslims to be cautious of excessive celebration which may occasion some unpleasant situations. I will therefore appeal for moderation and circumspection in the celebration.
I wish all Muslims in prestea Huni-Valley Constituency a happy Eid-Ul-Adha celebration and also call on them to use this solemn occasion to pray for the nation and in particular, the constituency, the Municipal and especially our hardworking President, His Excellency Nana Akufo-Addo and his government.
EID MUBARAK
BARAKA DA SALLAH!!!!!
......... Signed.........
Hon. Lawyer Barbara Oteng Gyasi MP. Prestea Huni-Valley Constituency.
Deputy Minister Lands and Natural Resources.