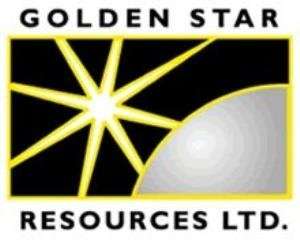 Mining firm Golden Star Resources has entered a long-term, strategic relationship with La Mancha Holding a Luxembourg-incorporated private gold investment company.
The deal which has brought in some $125.7 million is targeted at accelerating underground development and production at Wassa Underground and Prestea Underground mines of the company.
La Mancha has committed to investing approximately the $125.7 million cash into Golden Star through a private placement and in exchange, for 163,210,500 Golden Star common shares, representing approximately 30% of the outstanding share capital on a non-diluted basis)
Commenting on the deal the President and Chief Executive Officer of Golden Star, Sam Coetzer said, "We are delighted to welcome La Mancha as a long-term, strategic investor.
"We share the vision of building a leading, Africa-focused gold producer and this transformative deal clearly endorses the potential of Golden Star's assets."
He added, "La Mancha has a strong track record of creating sustainable shareholder value and their previous investments demonstrate their ability to identify compelling growth opportunities at an early stage."
Mr Coetzer further stated that La Mancha's $125.7 million investment will allow Golden Star to fast-track exploration and expansion programs at both Wassa Underground and Prestea Underground.
"The transaction also de-risks our balance sheet and lends us a platform to participate actively in the consolidation of the African gold mining industry. I am very encouraged by the professional approach of the La Mancha team and with our experience of building and operating mines, together we have the expertise and funding to grow across Africa," he added.
La Mancha will also have anti-dilution rights, which provide the ability for La Mancha to maintain its approximately 30% equity stake in Golden Star, and customary registration rights.
"Following the success of our strategic partnerships with Evolution Mining and Endeavour Mining, which have rapidly both become leading gold producers, we are excited to have the opportunity to partner with Golden Star.
Our strategic goal is to create value with a long-term, supportive approach to the benefit of all stakeholders.
The Golden Star Board and management team share this objective and we have been impressed with their successful track record of project discovery and development around their existing assets in Ghana," the Chief Executive Officer of La Mancha, Andrew Wray stated.
He added that the firm looks forward to working with Sam Coetzer and his team to unlock the value of Golden Star's organic growth pipeline and to use their financial resources to help take advantage of external growth opportunities in Africa.
With this fresh capital, Gold Star Resources who have shut down their Prestea underground operations is expected to have a significantly stronger balance sheet.
The Company will be well-positioned to unlock its organic growth opportunities and to pursue external growth opportunities.
Information available to Joy Business shows that Golden Star intends to deliver a disciplined acquisition strategy, in conjunction with progressing its expansion opportunities at both Wassa Underground and Prestea Underground, with the objective of bringing additional assets into the Company's portfolio and expanding its production profile.
Part of the proceeds will also be Use of Proceeds to accelerate exploration and Mineral Reserve definition drilling at Wassa Underground, Prestea Underground and the Father Brown satellite deposit.
And to fast-track the necessary studies and development of the southern portion of the Wassa Underground deposit
The new investors Joy Business understands were in the country to visit the mining sites of Golden star resources and have given thumbs-up to the company's budget expenditure plan.
With the new investment, La Mancha has the right to nominate up to three representatives to Golden Star's Board of Directors.
But the deal says if La Mancha's shareholding in Golden Star falls below 25% but remains at or above 17.5% after the transaction, La Mancha will be entitled to nominate only two representatives to the Golden Star Board.
Also, if La Mancha's shareholding in Golden Star falls below 17.5% (but remains above 10%) after the transaction, La Mancha will be entitled to nominate one representative to the Golden Star board.
Story by Ghana|Myjoyonline.com | Norvan Acquah-Hayford | Joy Business