Anaesthetists Withdrawn Services at Tamale Hospital, Want CEO Restored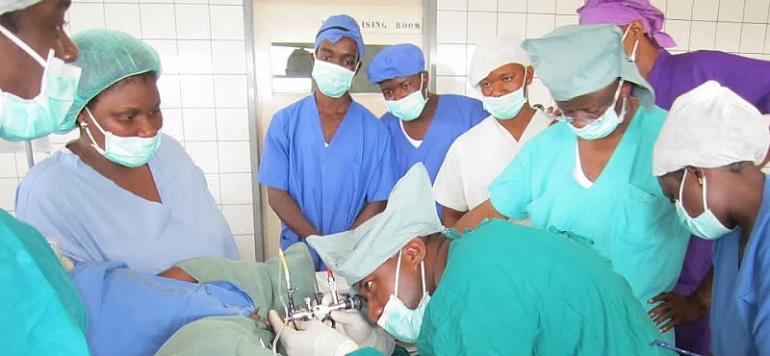 The Anaethetists at the Tamale Teaching Hospital (TTH) have withdrawn their services in solidarity of their Chief Executive Officer, Dr. David Zawumya Kolbila who was forcefully ejected from his office by a notable regional Pro-NPP government vigilante force, the Kandahar Boys.
A statement issued by the National President of the Ghana Association of Certified Registered Anaesthetists, Jacob Wumbei and counter-signed by the National Vice Secretary, Mr. Frederick Kwame Kporxah noted that their members can no longer provide anaesthesia services because of the current situation which has created a volatile and unsafe working environment.
According to the statement, the Anaesthetists are withdrawing their services with immediate effect until their CEO is restored, perpetrators arrested and prosecuted, calm and peaceful working environment, and ensure safety and security of its members.
In a bald-faced attack on Monday, over five unarmed members of the Kandahar Boys walked nichodemusly into the only referral facility in the country's north and barged into the CEO's office.
They locked it up after ejecting him alongside a Director of Administration and a female Secretary accusing the CEO of taking a unilateral decision, threatening staff with dismissal, illegally transfer of drugs to stock his private hospital and incompetence.
Four of the perpetrators were arrested by the police but were released unconditionally after two hours of their arrest yesterday 15th August, 2018.