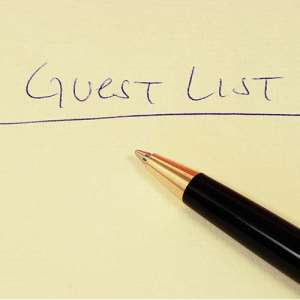 So you finally met this special someone and you have no doubts in your mind that he/she is the one; the one you would like to take to the alter and take a vow before God and man to spend the rest of your life with. But there is this huge road block; the wedding budget!
So how do you overcome that? No worries. Relax as I present to you 7 ways to cut down on your wedding budget.
1. The Wedding Gown.
It is the dream of every bride to look beautiful on her special day. To many brides, this means buying the most expensive gown. But wait a minute, the gown need not be brand new. How about borrowing one from a married relative, friend or even a fellow church member? After all, they won't wear them again! You can buy a second-hand gown at a much cheaper price and get it fitted! Or you can even sew your own gown. I am not taking about a designer here. Simply get a very good tailor or seamstress to sew one for you.
And if you are an African, there would definitely be a traditional engagement witnessed by family and friends before the wedding. But really, must the couple necessarily wear an original Kente? Off course not. You can get an imitation at a cheaper cost!
2. The ring
Why do you want to buy a 22 caret gold or diamond ring as your first ring? Believe me, most of the rings you've spotted on the fingers of older couples that you so admire are not their first rings! Buy a cheap durable ring for your wedding to cut down cost. You can replace that ring later with a more expensive one in the course of your marriage.
3. The wedding cake
You don't need a 3 or 4 tier wedding cake. Have you ever wondered why a wedding cake costs more than say a birthday cake of the same size? It's because of the preservatives added to it to make it last for the 1st and 2nd wedding anniversaries! To beat the cost, just get the baker to make a 'normal' cake for you without the preservatives. And then an additional one without icing to be shared at the wedding. After all no one eats the icing anyway.
4. The reception
Instead of serving a full meal, just have a cocktail event instead and serve just drinks and pastries or meat.
5. The wedding planner
Planning a wedding is very stressful. So some couples would rather engage the services of a professional wedding planner. But really don't you have anyone in your cycles(friend, relative, colleague or church member etc) who is great at planning events? He/she will be happy to help plan your wedding for practically nothing! So please approach him/her.
6. The wedding ceremony itself
No need for a ceremony with over 500 invited guests. Invite as few people as possible. I know you must be joking if you expect only your invited guests to show up for an African wedding. The actual attendance will probably be twice more. So do make provision for the extra numbers.
You can even arrange for a marriage certificate signing ceremony at your church with 2 witnesses from both parties accompanied by a handful of people in the presence of your pastors. Churches now make arrangements for this. After which you pose for the cameras followed by a modest refreshment.
7. The wedding anniversary
After having a low key wedding ceremony, please do have a lavish 20th or so wedding anniversary celebrations. By which time, you will be in a position to afford one. It is much more beautiful than spending more on a lavish one-day wedding ceremony.
Happy marriage!!!
All credits to my Lady Pastor, a marriage counsellor, who was gracious enough to share this piece of gem with us- some of her members- who were privileged enough to be present. Thank you LP.
Any views and comments? Please do share.
Written by belindabe
[email protected]