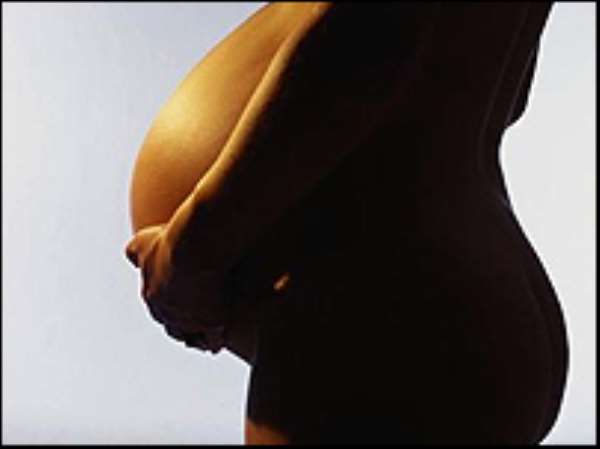 Saltpond (C/R), Oct. 7, GNA - Eight hundred and twenty-four women died of either complication during pregnancy or childbirth at Government Hospitals and clinics last year, Miss Mavis Narh, Mfantseman District Community Health Nurse has stated.
She a paper presented by the Ghana Health Service did not state the figure for those who died at home or private hospitals and maternity homes.
Speaking to the GNA at Saltpond, the nurse described the situation as alarming and unacceptable. She appealed to husbands and p arents to support their wives and daughters to attend antenatal clinic regularly. The nurse said it was time husbands learnt about pregnancy and its complications for them to understand and support their wives during the process.
Miss Narh also appealed to husbands to help reduce the workload of their pregnant wives to enable them to get enough rest. Miss Helena Tibiri, a Disease Control Officer, appealed to couples to plan their families to prevent wives from giving birth to too many children, which could weaken their wombs.
Miss Tibiri urged pregnant women to report immediately to health facilities anytime they saw any dangerous signs during pregnancy, which included severe headache, bleeding, swelling of the feet, severe abdominal pains and excessive vomiting.
The Disease Control Officer called on traditional authorities to discard beliefs, customs and taboos, which impeded people especially women from seeking early medical attention.