Leaders With Capacity Last Longer In Ministry--Rev. Dr. Quaye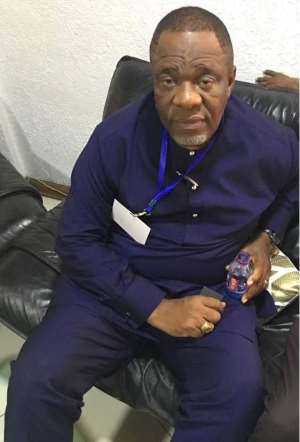 Leaders in Christianity have been advised to gather more capacity than positions if they want to last in Ministry.
Rev. Dr. Isaac Quaye who gave the advise said many people in leadership roles in the church today want fancy titles, positions and properties while they neglect the acquisition of the requisite knowledge to make them grounded in ministry.
"Don't be in a rush to be in positions you do not have capacity to hold, you will kill yourself". He advised.
Speaking at the Leaders that Last Conference 2018 at the House of Faith Ministries in Kumasi on Tuesday, Dr. Quaye prayed that the generation that will take the mantle of leadership of the church would be visionary, exemplary and firm but flexible.
Many young people according to him go into church leadership with the unattainable visions at specific timelines whiles others get it totally wrong.
In order to be a great leader or a leader with a lasting legacy he noted, one must have a clear mental picture of where he wants to be at a particular time and how he intends to get there.
"Everybody must identify you with your vision because you make it known at every given opportunity"
Rev. Dr. Quaye cautioned church leaders never to tell their followers to do what they say and not what they do, quoting Apostle Paul who asked his followers to imitate him as he imitates Christ Jesus.
Unfortunately the character traits of some upcoming leaders are not worthy of emulation, as they indulge in unhealthy competition, flashy lifestyles and unable to exhibit integrity.
But the Man of God noted 'Mother Theresa said it is easy to give an example than be an example but a leader who lasts is a leader he makes himself an example for his followers as he also imitates Christ'.
He also spoke against rivalry and competition in the body of Christ saying 'the more mature you become, the more you stay away from competition and complement others'.
Speaking to modernghanaonline Rev. Dr. Quaye asked Christians whose leaders have been showing character traits that are unparalleled with that of Christ to pray for them since it is usually due to immaturity, believing God change them.