Of Ameri 2.0 And Collapsed Banks!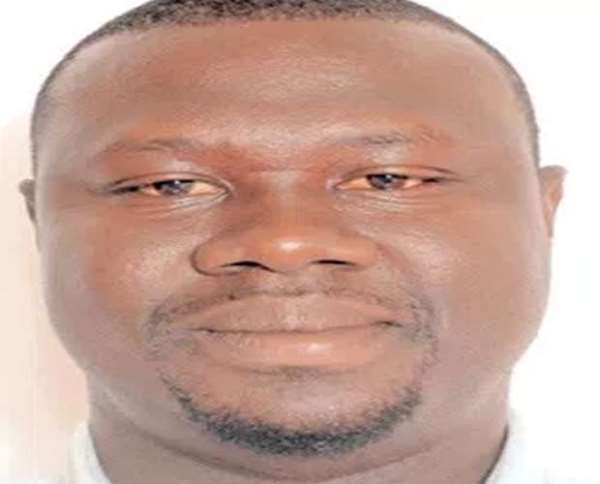 Today's piece discusses two recent happenings in the country. Unfortunately, the happenings have brought into disrepute names of two persons I hold in high esteem. One is a political actor and the other is a member of the clergy.
Today is exactly eight days since the energetic Energy Minister, Boakye Agyarko, was given a kick on the butt. Many theories have been propounded following his sack. Some say he was used as a sacrificial lamb, while others say he was booted out for trying to create a war chest to finance his presidential ambitions for election 2020 and beyond.
Frankly, I do not know who or what to believe. My rabbit-like ears have tried in vain to get a gist of what might have prompted the sack. The few friends I have at the presidency do not have an inkling about the real story. The man at the centre of it all has also zipped his mouth, saying he would only tell his side of the story after the dust had settled.
So I'm as confused as those who call me seeking answers to the Agyarko story. But one thing is clear: AMERI 2.0 was the cause of the sack.
When news of AMERI 2.0 first broke, I thought it was one of those social media pranks. I told myself Boakye Agyarko was too smart to meddle in the AMERI waters, considering how murky it is. I did not even give it a second thought.
I wondered how Ntikuma could ever sit under the very tree that his father Ananse sat under, dozed off and eventually met his demise. No, Ntikuma is too smart to do that. How wrong I was!
I therefore felt scandalised when it turned out that Boakye Agyarko was indeed swimming in the muddy AMERI waters. Even before I sighted the AMERI 2.0 document, I knew it was very bad for the Energy Minister and the government. And my hunch proved right!
I have subsequently sighted the document. Being neither a policy analyst nor an energy expert, I could not say for sure if AMERI 2.0 was better than Zu-za's AMERI 1.0. But the decision to extend a deal Osono claimed was stinky, when in opposition, was enough to raise doubts in my medulla.
Did I hear you ask how I feel about his sack? I honestly feel very bad. The fact that he was able to stabilise power was enough testament of his competency. Before his sixth month in office as energy minister, most of his compatriots had forgotten that something called 'dumsor' had ever existed in this country.
Indeed, of the bloated 110 ministers, Boakye Agyarko, Ken Ofori-Atta and John Peter Amewu have been most exceptional. He might have taken the fall for his party and government, but there is no denying the fact that his exit is a big blow to the country. What a great loss!
I'm even more saddened at his exit because of the controversy that surrounded his vetting and subsequent endorsement by the House of Honourables. My heart bleeds when I see sharp-teethed babies gloat over his downfall. It is very disheartening to see those with rotten teeth vomit foul words to describe a gentleman whose competence and integrity they cannot measure up to. I pray that President Nana Dee finds another use for such a fine brain!
The news of the collapse of seven indigenous banks has been very worrying, to say the least. Many have applauded the Bank of Ghana (BOG) for the intervention and saving the investment of depositors. Many others too have questioned why they waited for so long.
As a client of one of the distressed banks, I cannot thank BOG enough for saving my deposits and that of others. But my concern, and that of many others, is the future of the staff of the distressed banks. The stories of the retrenched staff of Capital Bank and UT Bank are not pleasing to the ears at all. One therefore wonders what would happen to the staff of the five other collapsed banks.
One of the most tongue-lashed following the collapsed banks saga is Pastor Mensa Otabil, Board Chair of the defunct Capital Bank. Though I'm not a Christian, I admire him so much. I've eulogised him in this column before and I have no apologies.
Indeed, I feel distressed anytime people use invectives to describe such a noble man. That is life! As he himself said some time back, we live in a society where people who have achieved nothing in life do not hesitate to rejoice over the downfall of achievers.
Do not get me wrong! I support the call for an extensive investigation to be conducted and the axe made to fall, no matter whose ox is gored. But in the meantime, let the name-calling stop; for Mawu's sake!
See you next week for another interesting konkonsa, Deo volente!
From Agya Kwaku Ogboro