Teachers will not go back to classroom, unless ...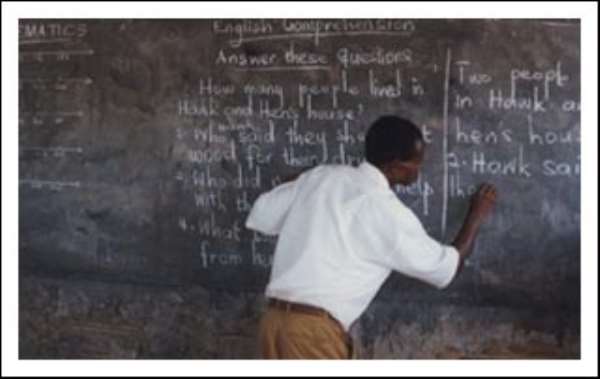 New Edubiase (Ash), Oct. 6, GNA - Mr Stephen Kwanin, Chairman of the Adansi South District Association of Heads of Basic schools, has stated categorically that, teachers will not return to the classroom until they have a firm and concrete date for the payment of their salary.
He said not even their mother association GNAT can compel them to return to the classroom without the government meeting their demands. Mr Kwanin, who was briefing the Ghana News Agency at New Edubiase on Thursday after teachers in the district had joined the strike action, said they joined their colleagues because they realized that the government was not prepared to satisfy them.
He pointed out that past governments and the present NPP government had taken teachers for a ride for far too long and that, this time around, they will not go back to school until they were convinced that the government had responded to their demands. Mr Kwanin said it was the government, which announced publicly at the beginning of the year that, the 20 per cent increment it had given, would take effect from March and therefore, wondered why the government want the increment to be effective from June.
He described the stand of government as unacceptable and therefore, asked government to prepare a supplementary budget to pay teachers by the October 16, for them to return to the classroom.