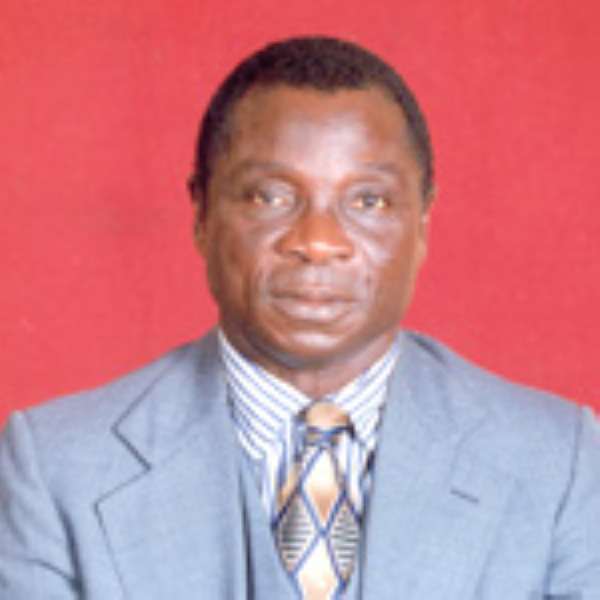 Accra, Oct 6, GNA - The Minister of Lands, Forestry and Mines, Professor Dominic Fobih on Thursday inaugurated a 13-member Accra Zoo Advisory Board (AZAB) and tasked the members to help to widen the support base and mobilise more resources for the revitalisation of the Zoo.
"The Accra Zoo has not received any major investment for many years and this has led to deterioration of its facilities. The exhibit size has reduced drastically and as a result the Zoo has ceased to be the major tourist destination it used to be", Prof Fobih alerted the Board Members. He said the Government in 2004 spent almost two billion cedis on the Accra and Kumasi Zoos but only 328 million cedis accrued as income showing a deficit of more than 1.6 billion cedis.
"Our zoos have become a financial burden on the Wildlife Division of the Forestry Commission, and despite the immense role they played in offering conservation-education and recreation for people, the two Zoos do not have a strong public image that attracted visitors.
According to the Minister, Ghanaians had the collective responsibility, as part of a culture, to preserve the zoos to show part of the nation's cultural heritage to the current generation and for posterity. He said other stakeholders had to come in to complement Government that had almost single-handedly financed the Zoo since its establishment. He, therefore, charged the Board Members, with their rich wildlife experience to embark on a vigorous marketing campaign to create opportunities for private sector involvement and for corporate sponsorship to finance some of the Zoo's programmes. He said the Board would be given some autonomy over various aspects of zoo management, including retaining revenue from commercial and sponsorship operations and also to retain and re-invest money saved by greater efficiency.
The Accra Zoo, established in 1961 as a private zoo for Ghana's first President Osagyefo Dr Kwame Nkrumah but in 1967 it was converted to a public one. Animals at the Zoo include: lions, camel, leopard, birds, apes, porcupines, crocodile, ostriches, squirrels, snakes and hyenas.
In a speech read for Mr Bernard Ofori-Frempong, Executive Director, Wildlife Division of the Forestry Commission, he said the Management of the Zoo had reviewed the operation of the Zoo focusing on cost reduction with special attention on feeding and staff rationalization, all aimed at improving upon service delivery and financial self sufficiency. He expressed appreciation to the Friends of the National Zoos (FONZ) and the West African Primates Conservation Action (WAPCA), for their continuous assistance to the Zoo.
He called on others to join the team to help hold up the zoo. "We will also continue to exhibit our local fauna and educate the public on wildlife issues, work with other agencies on the conservation of endangered spices and carry out research for improvement of the management of species in the wild", Mr Ofori-Frempong noted.