Six Districts In B/A Benefit From Medical Supplies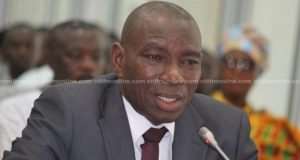 Sustainable Mission Aid-International (SMAid), in collaboration with the America Leprosy Mission and MAP-International, has donated medical consumables for the treatment of neglected tropical diseases and other diseases to six districts in the Brong Ahafo Region.
The beneficiary districts include Asunafo South, Sunyani West, Asutifi South, Tain, Dormaa West and Kintampo North.
The items include drugs, syringes, back support, blood and glucose meters among other things valued at US$ 61,000 for the treatment of leprosy and other neglected tropical diseases in the six districts.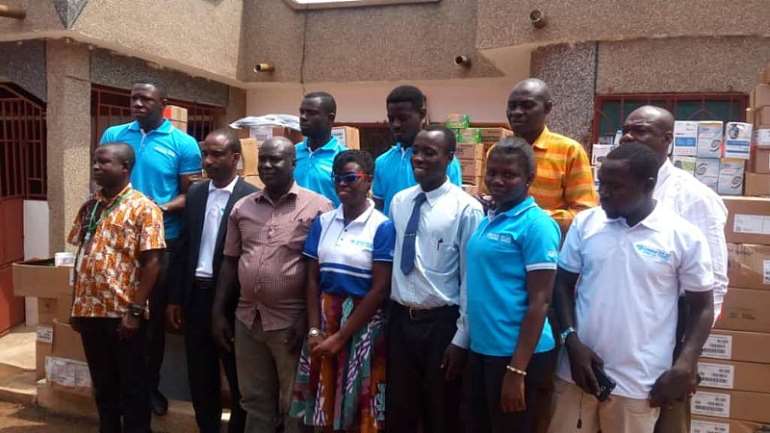 The Executive Director of SMAid-International, Mr. Josue Tchimou, in a speech said the donation formed part of the organization's corporate social responsibility to communities and patients suffering from certain tropical diseases who are often neglected and discriminated against by the society.
He observed that most of the health facilities visited faced serious medical supply challenges and with help from their partners in the United States of America (USA) they were partnering the government and the Ghana Health Service (GHS) to provide treatment for patients in the affected districts.
"When I visit the ministry or GHS, the discussion is centered on the lack of essential medical supplies and so with support from our partners, we are donating these as our support to remove a huge burden on the service providers to enable them provide treatment for patients", he said.
Mr. Tchimou however, appealed to government and authorities to address the challenge of clearing the consumables at the ports to ensure support gets to the beneficiaries to enhance health delivery in the country.
The Coordinator of SMAid-International, Gilbert Asante for his part, said his outfit was implementing a project on neglected tropical diseases because of its sudden upsurge and difficulties associated with drugs and its treatment.
He explained that under the project, the organization identifies the cases, takes them for confirmation and then collaborates with the health institutions for treatment and therefore called for efficient use of the supplies.
Mr. Asante observed it was important for the government to resource the country's health institutions to provide services and support its patients.
Officials of Municipal and District Management Teams of the GHS from the beneficiary assemblies received the items and pledged to use them for their intended purpose.