Nayas Congratulates Two Of Its Patrons, Hon. John Peter Amewu And Hon. Kwaku Asomah-Cheremeh On Their Nomination As The Minister For Energy And Minister For Lands And Natural Resources Designate Respectively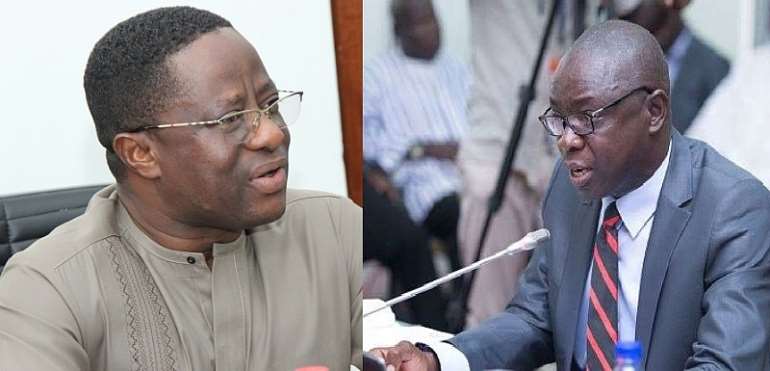 The National Youth for Alhaji Short (NAYAS), by this release congratulates two of our Patrons, Hon. John Peter Amewu and Hon. Kwaku Asomah-Cheremeh on their elevation as the Energy Minister and Minister for Lands and Natural Resources designates respectively.
We are first and foremost grateful to the President of the Republic, H. E. Nana Addo Danquah Akufo-Addo for the confidence reposed in them. His believe in your overarching competence and general expertise in displaying excellent delivery has necessitated his move to elevate both of you to that apogee of governance.
Governance they say is a complete complex affairs but we know what both of you are capable of. You gave your all at your previous endeavours and you never disappointed the President and the Ghanaian people in your delivery of selfless service in making sure that the good vision of the President is well iterated and propagated to all and sundry. It is our firm believe that you will commute same expertise in your new endeavours.
Your new portfolios come with its own complexities and challenges; but with your excellent delivery in your previous portfolios, NAYAS believes you will excellently deliver again to sustain the gains made by your predecessors to achieve sustainable energy sector as well as mining in an environmentally friendly manner to the maximum benefit of Ghanaians. The National Youth for Alhaji Short (NAYAS), will continue to support you in your new endeavours just to ensure that together we give Good Governance to the people of this country.
May the Good Lord guide you and help you to succeed. Once again congratulations and we wish you nothing but the best of our prayers.
Thank you.
....Signed....
Prince A. A. Sadat
(General Secretary)
Abraham M. Acquah
General Organizer
Emmanuel Kwame Agyemang Daakyehene
(Communication Director)