Aids In Africa Can Possibly Be Cured By Genetic Engineered Techniques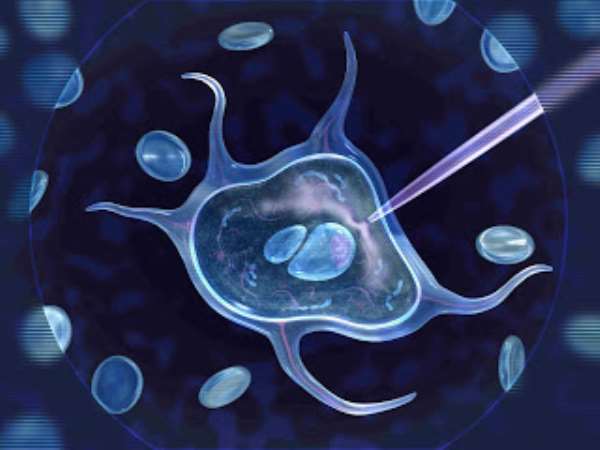 Genetic engineering
Within the near future, patients with HIV in the Third World, including Africa, will no longer have to swallow or take dangerous medicines, as a brand new therapy is available which is based on genetic surgery on immune cells.
The therapy is successful because twelve people that have received the first trials (experiments) with the new therapy are progressing say scientists at the University of Pennsylvania, in the United States.
The genetic immune cells of HIV-infected patients was modified outside the body; then the cells were introduced again into the body and they began to multiply again.
The first patient, Timothy Ray Brown, who developed leukemia was cured of HIV. Not that HIV suddenly changes in leukemia as we have described before. The treatment is possible because his immune system was taken away in the hospital and replaced by a marrow of a person who is resistant to the virus that causes AIDS.
Timothy Ray Brown
Timothy Ray Brown was born 1966, he is the first American considered to be cured of HIV-Aids. Brown was diagnosed with HIV in 1995, while studying in Berlin, Germany, giving him the nickname The Berlin Patient.
In 2007, Brown, who was HIV positive, underwent a procedure known as hematopoietic stem cell transplantation performed by a team of doctors in Berlin, Germany, including Gero Gutter, while undergoing a stem cell transplant for leukemia. From 60 matching donors, they selected a [CCR5]-Δ32, which we also have described in 1997 and 2002 in both our books, homozygous
individual with two genetic copies of a rare variant of a cell surface receptor.
The transplant was repeated a year later after a relapse. Over three years after the initial transplant and despite discontinuing antiretroviral therapy, researchers cannot detect HIV in the transplant recipient's blood or in various biopsies. Levels of HIV-specific antibodies have also declined, leading to speculation that the patient may have been functionally cured of HIV.
However, scientists emphasize that this is an unusual case. Potentially fatal transplant complications (the "Berlin patient" suffered from graft-versus-host disease leukoencephalopathy) and mean that the procedure could not be performed in others with HIV, even if sufficient numbers of suitable donors were found.
Although the final large-scale application of the therapy still seems far away, researchers are enthusiastic. The medications that patients swallow sometimes have significant side effects and are certainly in the West, very expensive.
Graft Versus Host
During his appointment at the Erasmus University Rotterdam Johan van Dongen was involved with pre- and postoperative treatment with cyclosporine A in 1971, the management of small bowel allograft rejection and graft-versus-host disease.
Together with his colleague Dr. Wil Kort, Johan van Dongen performed hundreds of small bowel transplantations in rats in order to investigate graft versus host reactions with the same results as described by Daniel Kuritzkes (see reference).
In 2012, Daniel Kuritzkes reported results of two stem cell transplants in patients with HIV. They did not, however, use donors with the Δ32 deletion. After their transplant procedures, both were put on antiretroviral therapies, during which neither showed traces of HIV in their blood plasma and purified CD4 T cells using a sensitive culture method (less than 3 copies/mL).
However, the virus was once again detected in both patients sometime after the discontinuation of therapy.
Jacob and Lily Segal
Suddenly, out of nowhere an article of the East German couple Jacob and Lily Segal was published in 1986, which had shown both spouses that AIDS was the result of genetic manipulation with AIDS viruses. According to them, it was investigated in a secret military laboratory at Fort Detrick in the United States.
The Segals,' aware of the development of biological weapons, reported that an experiment was conducted to develop a new AIDS-causing virus but now coupled with the aid of a sheep AIDS virus to the human AIDS virus. This newly constructed war potential appears namely in a position to be lethal to be able to have increased in human white blood cells.
Genetically engineered viruses were tested in the homosexual prisoners, and shortly after their release, they became the first homosexuals in San Francisco and Los Angeles with infections, due to the contaminated vaccine. According to the Segals, AIDS is a time bomb man-made special for black people.
The pseudo-discoverers of the AIDS virus Robert Gallo and Luc Montagnier reluctantly admitted that AIDS does not come from the rainforest, but just from a laboratory tube. As Luc Montagnier wrote a publication about the fact he has discovered, Robert Gallo, during the presentation of the Paul-Ehrlich Price in 1999, was under pressure, because he admitted that horse AIDS virus in one of his patients was a special 'US Virus Program "participated under the code name" Project Officer "and all talks about that.
Laboratory Aids
The biologist Jacob Segal born in Russia, a professor at Humboldt University in the former GDR, holds a very special opinion about the origin of AIDS after. The scientist is convinced that AIDS was created in the laboratory.
In one of his publications in 1989, which appeared in a pamphlet: "AIDS: USA Home-Made Evil" he claims that HIV was created by two existing viruses' to tie up. That would have happened in the lab of Fort Detrick in Maryland, headquarters of the US program for chemical and biological warfare where the virus could be tested in the late seventies in prisoners who had been made available in exchange for an early release.
Because these prisoners developed no symptoms within six months, the trials were deemed to have failed and the prisoners were released. According to Segal, a few of the homosexual men that accepted the experiment were infected with AIDS in the United States.
Such a theory gives the historical course of the disease, it is unlikely, although this does not mean that scientists would be unable at the moment to create artificial HIV!
Nathan Landau of the Aaron Diamond AIDS Research Center at the University of New York, for instance, found that a defect in genes, some people protects against HIV infection and this protective gene, known as CCR5 gene, is curiously only in whites.
This genetic trait confers resistance to HIV infection by blocking attachment of HIV to the cell. Roughly 10% of people of European ancestry have this inherited mutation, but it is rarer in other populations, for instance, blacks but they have been made artificially susceptible with about the same genetic engineering techniques.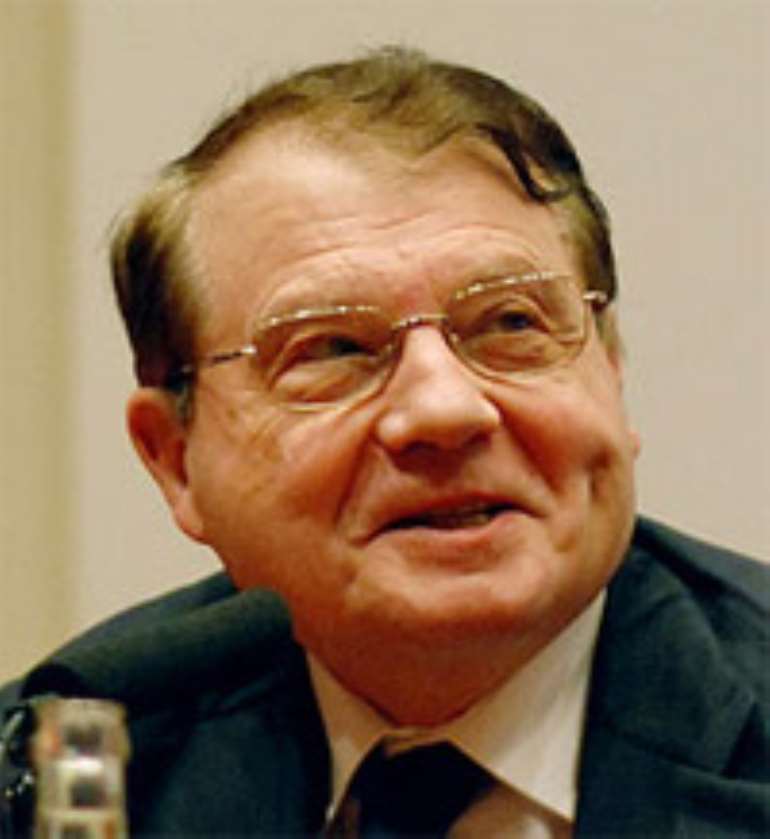 Luc Montagnier
Genetic Defect
The donor's immune cells have a "genetic defect" so they are not susceptible to HIV. Is in this case, the DR3 and DR5 genetic loci involved? Anyway, the same defect has now been reproduced in immune cells of HIV patients.
Thabo Mbeki important proved this, especially the HLA-DR3 and HLA-DR5 * loci. In people who have blood type HLA-DR3, is because AIDS is much less common in people who have the HLA-DR5 type. Under the Nazi research, it is important to note that precisely the HLA-DR5 type occurs mainly in Jews.
The HLA-DR3 type contrast is very common in dark-colored Africans. In general, you can say that it is harder for blacks to get AIDS than whites. Today's reality shows us an entirely different picture: the vast majority of AIDS patients are just dark! For blacks is apparently the switch in their inherited property that should protect them properly against AIDS apparently reversed.
The so-called reversed transcript age as retroviruses by genetically engineered vaccines. This remarkable discrepancy is further accentuated when all scientific research, bad Germans just before, during and after the Nazi period with western powers continued under the "Apartheid regime" of South Africa, placed under the microscope.
Only then that black people are suddenly susceptible to pathogens that simple should have caused the mild flu. Thus, between 1911 and 1947, not one case of Kaposi's sarcoma in South Africa was discovered, but after 1949, in large clusters and within dark people communities suddenly turned the case.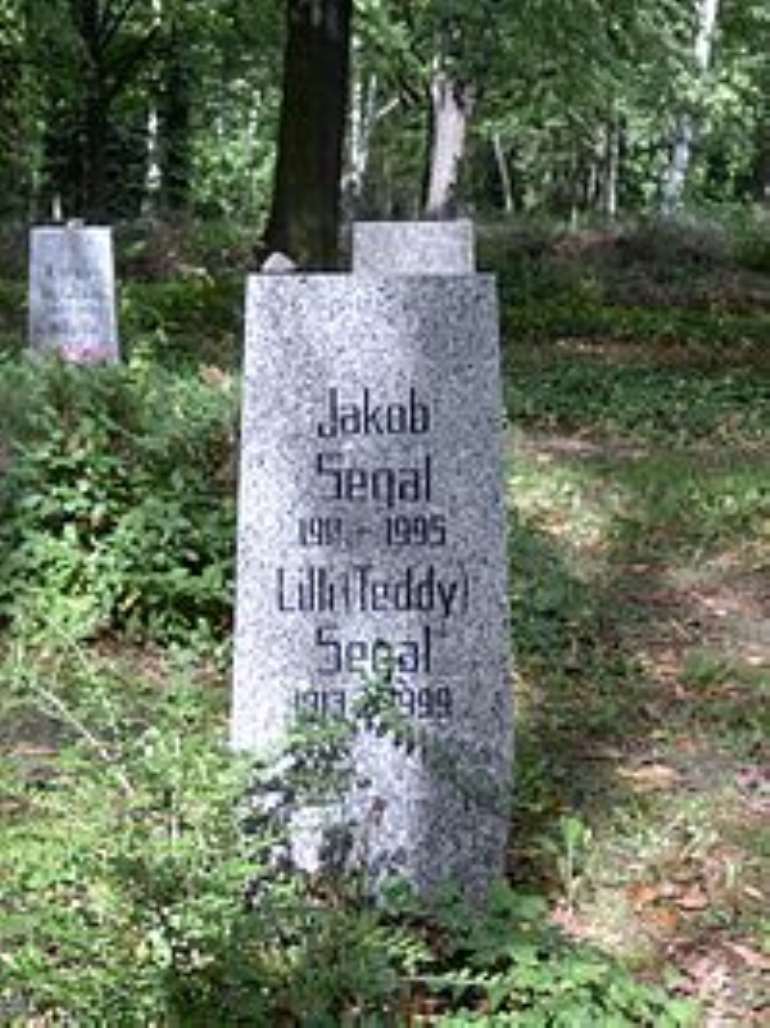 The tombstone of Jakob Segal