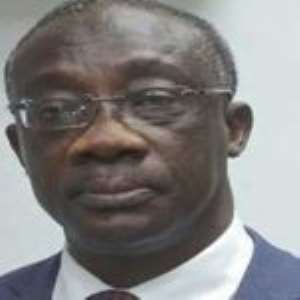 The Commissioner-General of the Ghana Revenue Authority (GRA), Emmanuel Kofi Nti, has hinted that financial intelligence is being gathered to investigate 'Men of God', who are living flamboyant lifestyles and show off their wealth in the country.
According to the Commissioner-General, pastors who show off their wealth will soon be questioned about their tax contributions to the state, at the end of ongoing investigations by the revenue collecting agency.
He disclosed this yesterday in Accra, while addressing the media on the mid-year budget review on tax policy measures and tax amnesty.
The initiative to launch investigations into the coffers of churches is deemed long overdue, since that has been the clarion call of well-meaning Ghanaians, who hold the view that certain aspects of church operations should be taxed.
The arguments had been that some of these churches were engaging in business activities under the cloak of religion, with items such as olive oil, water, handkerchiefs, sand, herbs, fruits, toffees, honey, porridge, and, sometimes, the shoes and clothing of the pastors are traded in the churches at exorbitant prices.
A bottle of olive oil, for instance, which is sold at GH¢8 on the market, is sold between GH¢50 and GH¢200 (US$10 – US$50) in the churches, depending on where one worships.
Also, before a church member is allowed to see the 'Man of God', he or she is made to pay a consultation fee of between GH¢100 and GH¢1,000.
As a result, some of these pastors have amassed so much wealth because no tax is charged on these income components. They, therefore, take delight in showing off their acquired riches, such as flashy cars, luxurious homes, and expensive overseas vacations.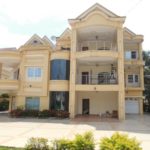 Some notable ones like Bishop Daniel Obinim (Angel Obinim) and Reverend Obofour, for instance, went to the extreme of challenging each other, based on their material wealth, and showcasing their newest acquired Rolls Royce, Range Rovers, GMCs, Hyundai Sonatas, Toyota Corollas, and many others.
As a result, the GRA, in an effort to expand the tax net, with the intention of capturing the non-tax paying population, has finally moved to target the business operation aspects of churches.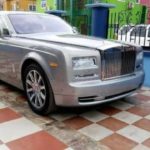 Mr. Nti also told the media that the church will be asked to pay tax on salaries of staff and other payments made to contractors and artisans working on their church projects.
He, however, indicated that the GRA is not targeting the tithes and offerings of the church. He said: "If the church decides to do business, then it must be subjected to pay tax. However, tithes and offerings are no go areas for the GRA."