Boakye Agyarko Must Speak Up Now, Or…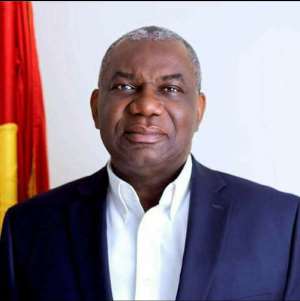 I perfectly agree with the position of the Executive-Director of the Institute of Energy Security (IES), Mr. Paa Kwesi Anamuah-Sakyi, that if the recently dismissed Energy Minister, Mr. Boakye KyerematengAgyarko, firmly believes that he has been dealt a raw deal by President Addo Dankwa Akufo-Addo, this is the time, while the AMERI Deal renegotiation faux-pas is still steaming hot on the front-burner and in the public domain, as it were, to come out with his publicly avowed side of why he was let go by Nana Akufo-Addo (See "Boakye Agyarko Must Speak Up Now – Institute of Energy Security" CitiNewsRoom.com / Ghanaweb.com 8/8/18).
If, indeed, he really wanted to let the proverbial dust settle before he narrated his version of events, the former Energy Minister ought not to have taken to his Facebook Wall so soon to announce that there was more to the event than had been let on to the general public, and that he would be telling his side of the story in due course. Such a stance does not put the former Akufo-Addo Presidential Campaign Manager in the best of lights. To be certain, it is almost as if Mr. Boakye Agyarko had been caught flatfooted with his pants down, hung and all, and that he was simply buying time in order to put a good face-saving story together before he went public with whatever his version of the narrative entailed.
Indeed, even as I emphatically intimated in a previous column, the subject of reliable energy supply is at the very heart of the economic, industrial and technological development of the country, as well as a rapid and exponential improvement in the quality-of-life level of the proverbial average Ghanaian. Mr. Anamuah-Sakyi, the Executive-Director of the Institute of Energy Security, also notes that he has information indicating that the ousted Energy Minister was being unduly interfered with by elements with strong ties to the Presidency. I hope what is being wistfully driven at here is not what I have designated as "The Amissah-Arthur Syndrome."
In other words, if, indeed, Mr. Boakye Agyarko felt strongly that he was not being afforded the sort of administrative amplitude or legroom that he needed to effectively function and independently so, he ought to have promptly tendered his resignation to Nana Akufo-Addo so as to safeguard his dignity, or whatever may have been left of it, his sanity, image and reputation. It may very well be that, indeed, Mr. Boakye Agyarko was not being allowed to do his work as effectively and efficiently as he would have liked to; but, of course, from the get-go, the man seemed to have been besieged by more inveterate detractors from the camp of the key operatives of the main opposition National Democratic Congress (NDC) than he possibly could have had or imagined within his own unsavorily fractious New Patriotic Party (NPP).
I am here, of course, referring to the Mahama Ayariga Affair, in which the former Branch Vice-President – there was another Ghanaian Branch Vice-President at the same branch and a handful of others – of the Bank of New York was publicly and intemperately accused of having attempted to bribe or bribing the NDC members on the Parliamentary Appointments Committee (PAC), in order to induce Mr. Ayariga and his cronies to rubberstamp the nomination of the then Energy Minister-Designate. The entire affair, as it turned out, had to do with some unflattering words that Mr. Boakye Agyarko was accused of having volleyed at then-President John Dramani Mahama, in particular the Energy Minister-Nominee's flat and adamant refusal, at the express demand of the NDC-PAC's membership, to publicly apologize to the former President for the same.
Ultimately, what happened here was the avoidable epic embarrassment of a President who has spent most of his public and professional life fiercely fighting the sort of official corruption that he is now alleged to have been misled by a cabinet appointee whom he was quite well known to have trusted more than most of the rest of the membership of his cabinet, to endorse with his executive seal of approval. Well, as I clearly stated in one of my previous columns on this subject, now is the time for President Akufo-Addo to sit up with a straight back and learn to be his own best friend, first and foremost, before he could so casually and facilely presume to put his faith and trust in hitherto tried-and-tested lieutenants like the dismissed Energy Minister. Among the Akan, there is a cautionary maxim that runs as follows: "The deadliest bite often comes from the beast lurking underneath the frills of one own wrapping cloth" or toga.
*Visit my blog at: kwameokoampaahoofe.wordpress.com Ghanaffairs