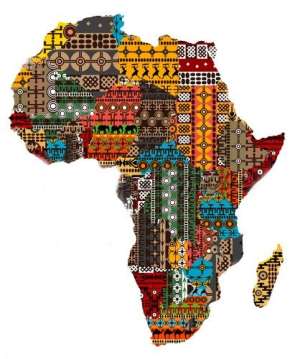 Africa is blessed! Africa is enriched with every major resource that planet earth could boast of. But if Africa is poor, it is because it has neglected to develop the most important resource of all; leadership of its young people.
Leadership is everything! Leadership is the fulcrum around which growth and positive progress revolves. Nothing significant has ever been achieved in any century or generation without the efforts and the pursuits of visionary leaders. The museums of our world are filled with the relics of men and women who through the exploits of leadership accomplished extraordinary feats and made their nations and continent a better place to live in.
But Africa has not changed much since independence because though we have a lot of leaders, we see little leadership. If our african nations are still bleeding, it is because our leaders are not leading. True exemplary leadership in Africa is rare, selfless leadership is fast becoming an endangered specie but they ought not!
Because Africa possesses in abundance the catalyst for producing great leaders; passionate young people. Africa is the youngest continent in the world and the young africans are the raw materials for the development of the next generation of change agents in a continent that is thirsty for new leadership and new limbs.
Young africans are the only hope for a dying continent, because the youth still have their big dreams intact unlike the older generation whose dreams have been choked by the realities and difficulties of life.
The answer to our leadership challenge in Africa is young people because young people in Africa are desperate for a change. Born in a global world but limited by local difficulties, raised in political freedom but forced to live under economic domination, our young people feel trapped, they are in a conundrum, and these young leaders can lead a charge for change in situations where our current leaders have adapted and compromised.
Young people in this continent are the solution because they still have the capacity to be selfless, continent centred and to sacrifice for an economically independent Africa. And this is because most of our fathers have already succumbed to the pressures of family life therefore preoccupied with self.
Our fathers might have had Colonel Harland Sanders who started KFC and was only able to franchise it into greatness until he was 62 and so the experience mantra which postulates age as a prerequisite for leadership may have had reasonable footing, however african young leaders also have examples, the likes of Mark Zuckerberg who started and manages facebook and Sergey Brin and Larry Page, founders of Alphabet (Google), exemplifies the new philosophy that young people can cast continental or global vision and change their world.
Yes but just being a passionate young african is not enough, there are more ingredients needed to have the recipe for excellent leadership; Conviction, Courage, Character, Compassion and Collaboration. (The 5 C's)
Conviction Conviction is the midwife of leadership. Without conviction there can never be the birth of leadership, leadership is a product of self belief, when a person discovers who he was born to be and accepts that mandate, a leader is born! Every vision has one believer at its inception; the leader himself. Conviction is the inner witness that defies the doubts and discouragements and begins the journey of leadership.
Courage Young Africans will need courage, because unfortunately our world is set in fear mode; the fear of failing, the fear of public scrutiny and the fear of scarcity. Courage is the audacity to confront these fears irrespective of the outcome. Leadership is not "followship", sometimes leaders will be required to walk alone and it takes courage to do that. Like the great Madiba, the fight to make this continent great would always require painful sacrifices, solitude or even physical suffering, and therefore without the ingredient of courage, even the spirited will faint and the most inspired african will fail.
Character Leadership anywhere without character is leadership in crisis. Leaders lead, they do not follow the persuasions or the emotional blackmail of the crowd. Character is what insulates a leader from unwanted external pressures and internal temptations. Without values, vision quickly becomes an ambition; service for people easily degenerates into significance for self. We need visionary leaders but more importantly we need principled leaders with values and virtues. Corruption in Africa may be cancerous but character in leadership is the cure.
Compassion Compassion is passion with commitment. It is not just seeing the problem but also feeling the pain and doing something constructive about it. There are so many problems in our continent and we need young africans with compassion, committed emotionally to solving these issues. Conviction may begin the journey, courage will keep us going when all others have given up, character will sustain the leadership focus and keep our head in the game but it is compassion, our heart is what will lead us to the finish line.
Collaboration Collaboration is the knot that ties these ingredients into one recipe. Without Collaboration, true leadership cannot be served on the platter of hard work. Nothing extraordinary was ever achieved in isolation, a great dream always requires a great team. Success without successors is but a postponed failure. We need to collaborate vertically and horizontally, we need to synergize our strengths and talents together as young people to build a formidable Africa. It can be done but it cannot be done alone, let's lit the small fires within together and cause a volcanic eruption in the system
Young Africans can lead and lead well! Alexander the great started to conquer the world at the age of 18, Joan the Arc was defeating armies when she was 17. Leadership is not about menopause and true leadership is age blind. Leadership is about accomplishment. Nowadays you don't only need experience in order to make good decisions and lead, young people can use data science and technology to make important leadership decisions.
Rise up young leaders of Africa, rise up like the lions you are! Roar and scatter the problems of this Continent. You were born for such a time like this. Long live Africa! Long live young african leaders! Happy international youth day!
About Author Richmond Perkins Asante is a serial entrepreneur, author and management consultant. He is a 2018 Tony Elumelu Foundation Fellow, a 2018 Global Youth Ambassador for TheirWorld, a global organisation committed to child education in the world. He is a special member of Global Entrepreneurship Network (GEN) and a Kumasi Business Incubator (KBI) Community leader.