KMA Tree Planting Project: Kumasi Residents Chastise The Assembly Over Poor Supervision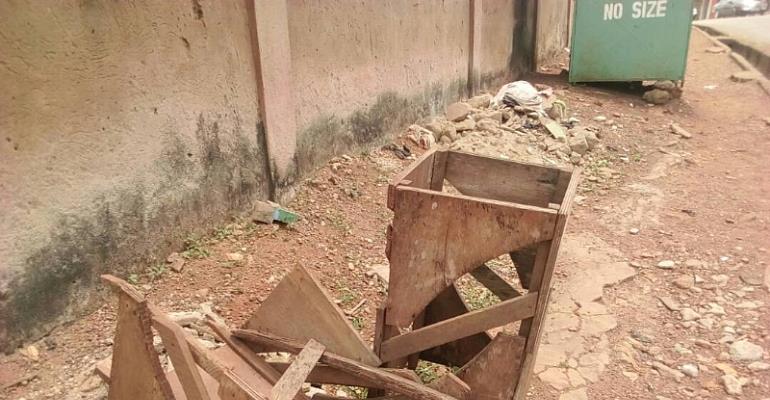 Some residence of the Kumasi Metropolis have accused the Kumasi Metropolitan Assembly (KMA) for failing to properly supervise the tree planting project launched by the assembly to restore Kumasi to it's past glory as the 'Garden city of West Africa'
According to them, the assembly after planting the trees did not ensure they survived. A visit by Otec news' Jacob Agyenim Boateng to some of the vantage points such as Atasemanso, Santasi, Atonsu and Bantama where the trees were planted revealed that most of the trees were not present.
At Bantama the wooding cage designed to protect the seedlings from external forces that could impede their growth were broken down.
Mr Kofi Boateng, a Residents of Bantama in an interview bemoaned the rate at which the trees were perishing even though the project is good for the city.
'' KMA must up their game plan to supervise the project well to make it successful'', he said.
The Kumasi Metropolitan Assembly in collaboration with the Friends of Rivers and Water Bodies, a Non-Governmental organization embarked on a massive tree planting exercise in the Kumasi city in a bid to reclaim the city's lost fame.
The project which was dubbed Green and Clean was the assembly's measures to curb environmental problems in the city.
However, the project after its launch in July 2017 seems to be facing some challenges. The residents have therefore called on the assembly to put in place pragmatic measures to help save the surviving trees.