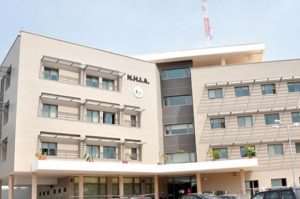 The National Health Insurance Authority (NHIA) has welcomed the calls for an audit of the Authority.
A health NGO has petitioned Economic and Organised Crime Office (EOCO) and the Auditor General to investigate and audit the authority.
The Africa Centre For Health Policy (ACeHP) has petitioned the two bodies to investigate and audit the NHIA's earmarked funds taken by the government.
The center explained that a recent sponsorship request by the Dome Kwabenya MP, Sarah Adwoa Safo has left a lot of questions to be answered by the authority hence the audit.
Sarah Adwoa Safo admitted to having requested $8,500 for a training programme.
The NHIA also spent GHc62,000 on some communicators to sensitize Ghanaians on National Health Insurance Scheme Initiatives (NHIS).
Speaking to Citi News on the subject, the Communications Manager of the NHIA, Richard Barima Sarpong, said the accounts of the authority are currently being audited by external auditors and details will be relayed to the public in due time.
He said it was no different than the scrutiny provided by internal auditors.
"As we speak, I know that external auditors are in our building auditing our books and aside from that, we have internal auditors who go through our books periodically."
"It is nothing new. Nothing untoward is happening on any side and I think it [the petition for a probe] is welcome news. Auditing is good. It is normal. It is part of our job," Mr. Sarpong said.