'Churches Already Paying Taxes'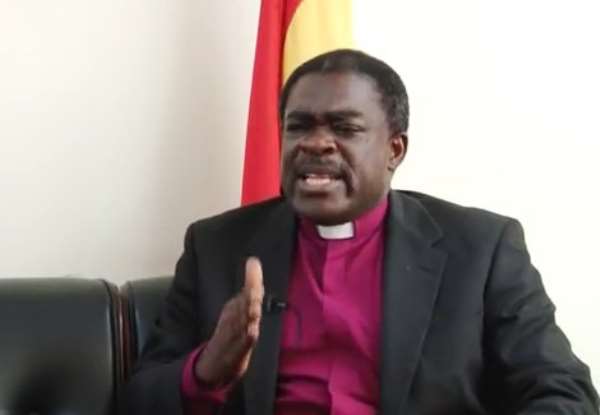 Former General Secretary of the Christian Council of Ghana, Rev. Dr. Kwabena Opuni-Frimpong, is urging the Ghana Revenue Authority (GRA) to clarify which activities of churches it plans to tax.
Dr. Opuni-Frimpong is concerned about the wrong impression created in the public that churches do not pay taxes.
He said it is no secret that churches already pay taxes on their revenue-generating businesses.
"When people are talking about churches and taxes, we must understand what we are talking about. There is the impression that churches are not paying taxes, but it depends on what taxes you are talking about.
"There are churches that have hospitality businesses…they pay even VAT, there are churches that have buses, they pay taxes and even what the Ghana Private Road Transport Union (GPRTU) charges…those who are calling for churches to pay tax must define exactly what they mean," he said.
He spoke on MultiTV's late evening current affairs programme, PM Express.
The immediate past General Secretary of the Christian Council told PM Express , Nana Ansah Kwao IV, that if the plan is to tax offertory at churches then tax collectors may be wading into a complex issue.
"If you say you are enacting a law to tax all those surviving on charity, offering or free gift, fine. Then if a Moslem collects [a similar gift] you must tax them. In shrines too, all those who are going to shrines must pay that tax. Buddhists must pay. All those who are giving money to political parties –NDC and NPP – the same offering that we [churches] receive, they also receive same," he said.
The Ghana Revenue Authority is actively working to tax activities of churches in the country. Commissioner of the GRA, Kofi Nti has promised to pay informants 25 per cent of a penalty against churches hiding under a fellowship to make money without paying taxes to the state.
President Addo Dankwa Akufo-Addo has backed the plan for churches in the country to be taxed, grounding his position on the fact that churches have now moved into the realm of wealth creation and prosperity.
Speaking at the 2018 Synod of the Global Evangelical Church in Accra Thursday, the President observed churches were no more the charity institutions they used to be as they are now focusing into education and healthcare delivery among others, thus placing them in the tax net.
More soon.