'Sly' Mensah: The Strategist In The 'Shadows Of Politics'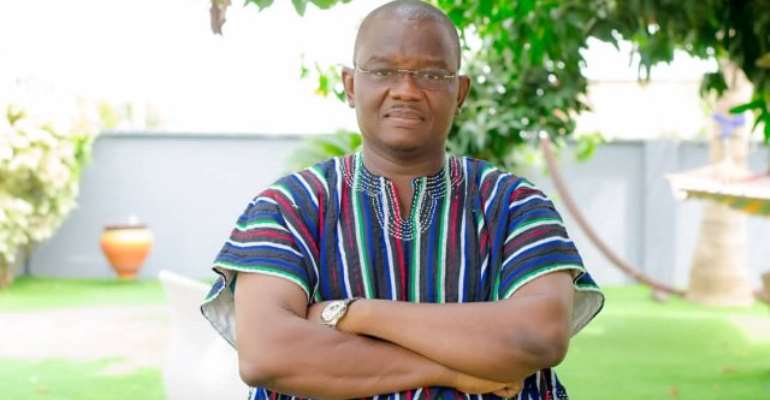 Born on the December 28, 1963, the former Chief Executive Officer of the National Health Insurance Authority (NHIA) sees the opportunity to put himself up for the flagbearership contest of the National Democratic Congress (NDC) as timely.
Sylvester (Sly) Mensah's personal skills, shaped by years of contribution to constituency, regional and national party efforts, are described by many as outstanding. His followers describe him as humble, pleasant and an excellent public speaker.
Many NDC followers consider the 53-year-old former Parliamentarian as their hope for many years to come.
His biological parents are from two coastal towns in two different regions - La, in the Greater Accra Region, and Keta, in the Volta Region.
As the search for a candidate to lead the opposition party intensifies, Myjoyonline.com has broken the earth up to let him slip his stance.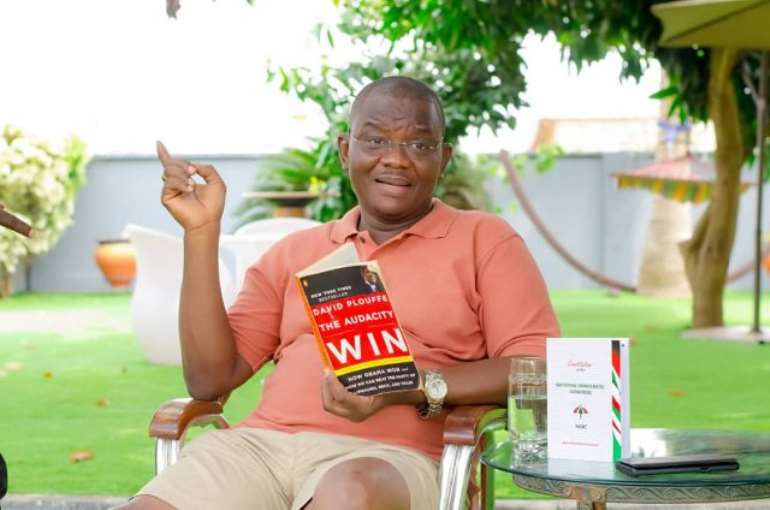 Sylvester Mensah holds an MBA in Finance from the University of Leicester in the United Kingdom (UK), a BSc in Administration from the University of Ghana Business School, a Diploma in Political Economy from Cottbus Political College in Germany and a Diploma in Global Health from the Berkeley School of Public Health in the University of California USA.
He is a Fellow of the Institute of Business Consulting - UK, and served on a number of public and private boards in Ghana. Sylvester currently serves on the Perez University Council/ Board among others. He holds numerous certificates and is an alumnus of the Harvard University School of Public Health where he completed a number of competency courses. He is an Honorary Fellow of the Chartered Institute of Taxation, Ghana.
He is also an Honorary Citizen of Kansas and New Orleans cities in the USA. His competence as a Lecturer, Finance Professional, Banker, Fund Manager, Seasoned Politician, Strategic Management Expert, Social Worker, and an International Social Health Insurance Technocrat underscore his professional and occupational versatility demonstrated throughout his working life. Sylvester was a full time lecturer at the University of Professional Studies and an adjunct Lecturer at Central University Business School. His specialized area of academic instruction is in Strategic Management. He is an author of a popular bestselling book - " In the shadows of politics" - and has a number of academic publications to his credit.
He served a full term in Parliament for the La Dadekotopon constituency in the Greater Accra Region from 1997 to 2001. He was appointed Chief Executive of the National Health Insurance Authority from June 2009 to June 2015 and is credited with far-reaching organisational restructuring, innovation and initiatives in reforming Ghana's NHIA.
He is formally commended by the NHIA board for leading in the introduction of many policies such as the instant biometric ID cards, Clinical Audit regime, Central Claims Processing Centres and a Call Centre.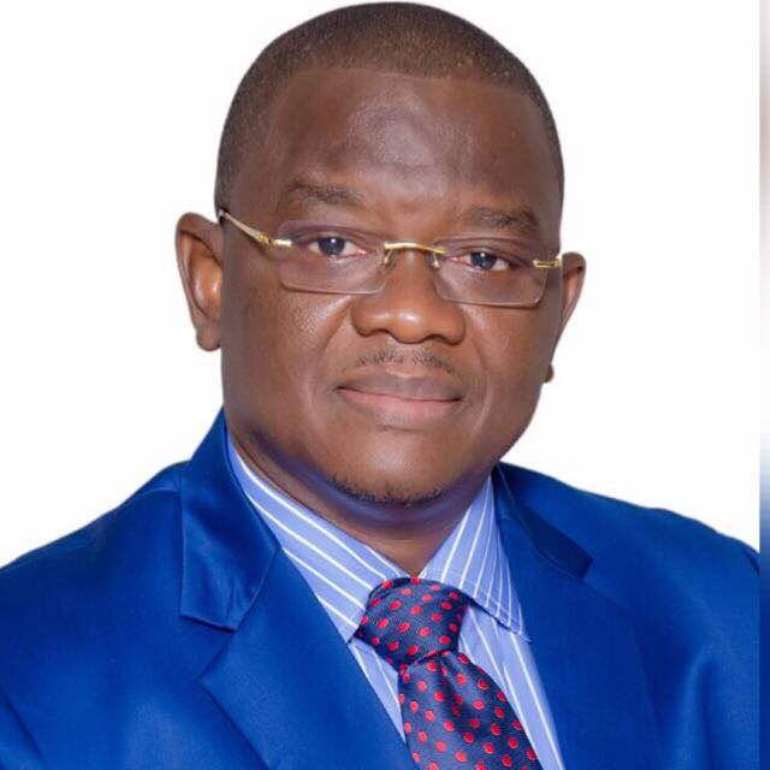 He is further credited for the NHIA head office and regional offices as well the establishment of Structures, Strategy, System and a unique management style. He is an international speaker and resource person on financial risk protection against healthcare delivery and made over 50 local and international technical presentations in the USA, UK, Germany, Japan, South Korea, Italy, South Africa, among others.
He also served as a key resource person for the African Development Bank in Tunisia and Zambia where he introduced Ghana system a preferred health insurance model for the African Region. His presentations have covered health insurance design, redesign, implementation, policy initiatives, financing and risk management strategies among others.
In 2010, Sylvester received a UN/WHO award for Excellence and leadership in Geneva, Switzerland. He was inducted into the West African Nobles Forum as an eminent West African in 2011, and received many other awards including the West African Regional Magazine Achievers award in 2012, the African Price for Excellence and leadership in Corporate Governance by the Global Centre for Transformational Leadership - 2013.
In 2014 Imani Ghana conferred on him, the best Chief Executive in Ghana award with the NHIA receiving the leading public institution award. Same year he received the outstanding performance and transformational leadership award conferred by the West African Regional Magazine 2014 Business and leadership awards which was delivered in Brussels - Belgium. He is also the recipient of the favourite son of the Land award by the Abese Quarter of the La Traditional Council.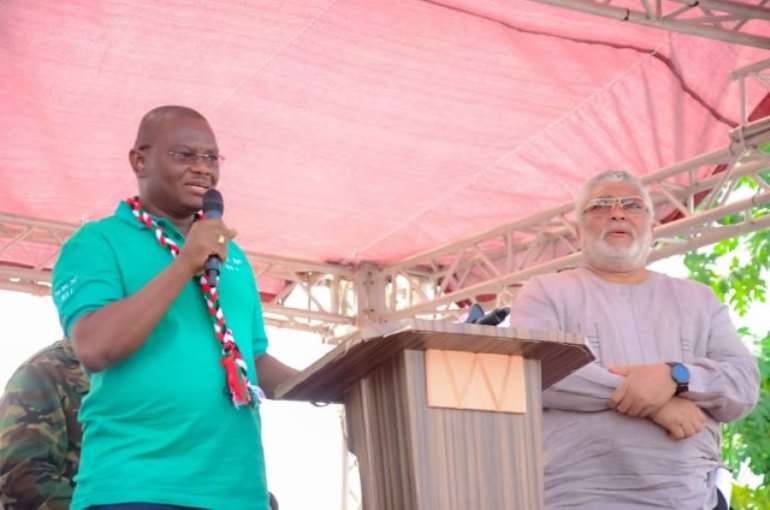 Sylvester Mensah is an original member of the NDC with his roots as a foot soldier during the revolutionary period. He was the first Greater Accra Region Youth organiser of the NDC in 1992 and became the party Regional secretary in 1994 through to 2001. He contested for the party General Secretary in 2005 and lost to General Mosquito - Asiedu Nketia.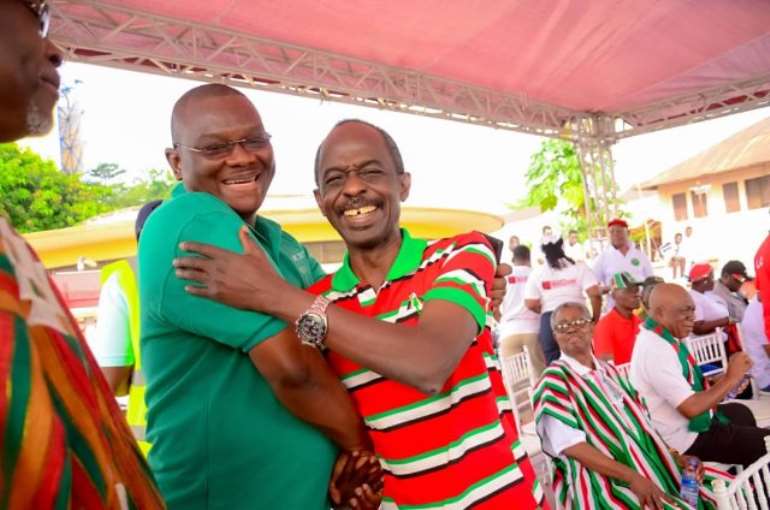 He is currently a member of the council of elders of the party in the Greater Accra Region and the chairman of the finance committee of the party in the Greater Accra region.
In the last general elections he was appointed the Regional campaign coordinator. A role he played with distinction.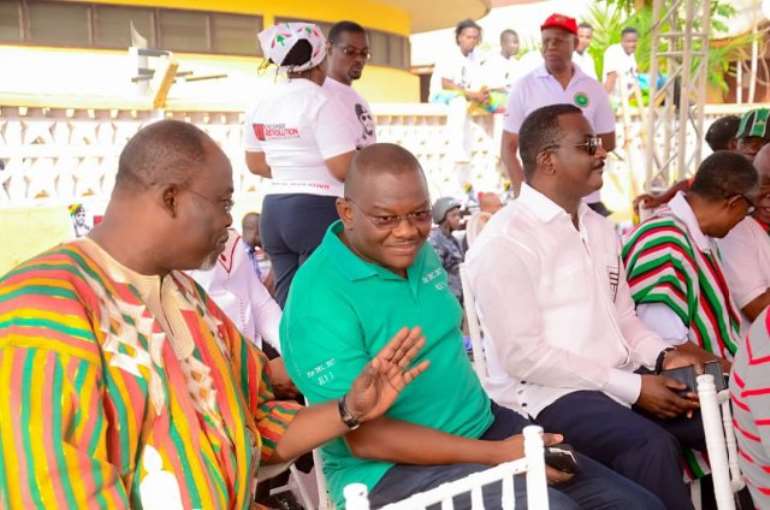 His academic background and work experiences are rich and varied. He is considered an excellent manager, results-oriented consensus builder, a firm and fair gentlemen.
He is the only government official to have been publicly investigated in what he described as "a failed conspiracy and an inside job intended to bring down my popularity but I scaled through unscathed and finally exonerated."
He is married with four (4) children.