The US Government Tests Ebola In Congolese War Zones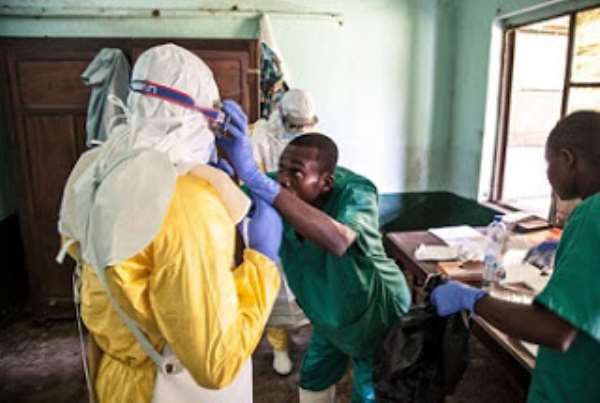 The US government is the most corrupt government on earth, which continues to violate Human Rights, using Africa for testing biological weapons, such as Ebola in Congo.
The US government is determined to depopulate Africa and since Congo is a troubled country, America has chosen Congo to activate the biological weapon Ebola.
Now Ebola is at where the fight is going on between government forces and opposition. Knowing perfectly well that it's impossible for the Ebola victims to get medical aid, the US government is now testing Ebola in the Congolese war zones.
The criminal activities of the US government are taking its toll on them. Not in America's political history, the world has seen the fast deterioration of the US government in such a manner.
Now all the blame has been shifted on Donald Trump. However, he deserves it because "to make American great again," is to carry on with the US government's project of global depopulation, which preys on third world countries.
As the adage says "there is time for everything." What will happen to the US government can't be compared with the experience of September 11. The US government is pure evil.