Muslims And Christians Are Responsible For 90% Corruption – Archbishop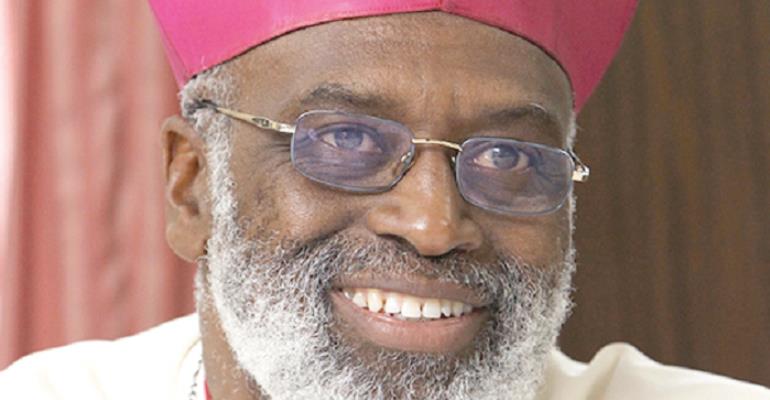 Muslims and Christians are responsible for 90% of corruption cases in Ghana, Archbishop of the Cape Coast Archdiocese, most Reverend Charles Palmer-Buckle has said.
He was speaking at the launch of an inter-faith anti-corruption project by the Ghana Integrity Initiative (GII) in Accra when he made the pronouncement. He strongly stated that Muslims and Christians cannot escape blame for the rot of corruption in the country.
The Archbishop explained that people in higher places who are educated and engaging themselves in corrupt practices at some point in their life went through the schooling system of the two Religious bodies.
"Of all those who have been educated in Ghana and are indulging in Corruption, we must admit that most of them have gone through our schooling system", he said.
He is therefore advocating for the two religious bodies to put their houses in order before striving to blame others for Ghana's rising corruption. He says it is about time Christians and Muslims joined in the fight against corruption in the country. He urged religious bodies to stop blaming others and support anti-graft institutions to fight corruption.
"If you are not part of the solution then you are part of the problem"
He also observes that rampant corruption cases in the country is a serious indictment and therefore Christians and Muslims must be part of the solution to the problem. This he opines is because to them more has been given through the religion they belong to.
He however insists they cannot dwell on how they failed as a religious body but it is time for them to do some serious house cleaning. He urged the Religious bodies to go back and teach people what must be done.
"It is time for moral rearmament and socio-cultural reengineering of our Ghanaian society", he said.
He further appealed to Christians and Muslims to support the Auditor General, the Special Prosecutor, the Judiciary, the CHRAJ, the CID, and the Police in their fight against corruption in our country.