Vodafone has, over the past period, around Abeka and Tesano, all suburbs of Accra, been engaged in a massive conversion of its cables from copper to fibre. It is common knowledge that fibre optic cables have large advantages over the existing copper cables, since the former provides ultrafast services with more speed and is ideal for internet users.
Therefore, the conversion by Vodafone from to copper to fibre should come as good news to its numerous customers. However, this is not the case, as customers are bearing the brunt of the haphazard manner in which Vodafone is carrying out this exercise.
A case in point is what happened to The Chronicle on Tuesday 7th August 2018. The Chronicle subscribes to Vodafone's broadband internet service to help us carry out our work, but this service was abruptly disrupted while work was in session, without any foreknowledge.
Our investigation showed that some workers from a company working for Vodafone had, without giving prior notice, decided to cut the existing telephone copper cables, which have nothing to do with the fibre works, leading to the loss of internet service to customers in the area.
The consequence of the unexpected interruption led to most of the staff and journalists losing their work, which some had toiled for hours to do, and an added cost of finding an alternative for the use of the internet, which is of great importance to media work.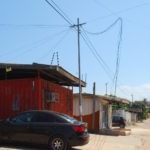 The Chronicle is also aware of complaints by some other Vodafone customers of the difficulties they encountered.
Unfortunately, the internet service has still not been restored as at the time this paper was going to bed, and The Chronicle is really disappointed in the poor public relations service of Vodafone. One cannot imagine Vodafone service in the United Kingdom (U.K.) acting this way towards its cherished customers with the looming consequences of legal action.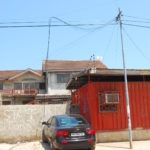 Customers have entered into a contractual agreement with Vodafone to pay for internet service and receive same over an agreed period, but with the service down, and still counting, what happens to the customers when the service is restored.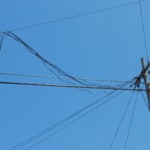 This is not the first time we have had problems with Vodafone's service, as we sometimes go days without internet, and the response has always been 'the system is down'. When the so-called system is restored, customers are not compensated for the inconvenience.