BoG Says Ghana's Total Bank Assets Worth GHȻ 100.3bn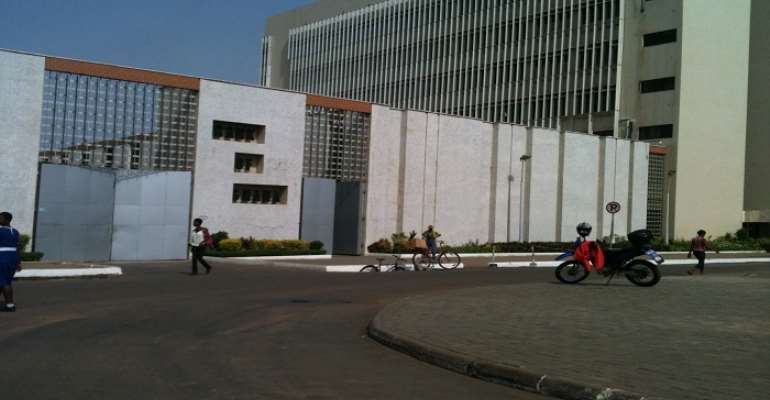 Ghana's total bank assets have been valued at GHS100.3 billion by the Bank of Ghana.
Governor Dr Ernest Addison said at the 18th Annual Working Luncheon of the Ghana Association Bankers on Friday, 3 August 2018 in Accra that: "Mr Chairman, our banking industry continued to demonstrate growth prospects as a result of the collective efforts to return the industry to stability".
As of end-June 2018, "total asset of the industry was valued at GHS100.3 billion, growing by 15.7 per cent from the corresponding period last year", Dr Addison told his fellow bankers at the Movenpick Hotel.
The growth, he said, was influenced by credit off-take, which increased year-on-year by 3.1 per cent to reach GHS38.7 billion.
The asset growth, Dr Addison noted, fueled expansion in branch and ATM networks, and increased competition, which he said was "evidenced by product and service deliveries".
The Governor said financial soundness indicators of the banking industry have broadly improved, "though pockets of weaknesses remain".
The asset quality of banks, Dr Addison said, "remains a concern", since it has transmitted into capital deficiency and profitability pressures in some banks.
"The Non-Performing Loans (NPLs) ratio remains high, but eased slightly to 22.6 per cent in June 2018 from 23.4 per cent in April. Adjusting for loan loss provisioning, the NPLs ratio remained stable at 12.3 per cent.
"The capital adequacy of the industry remained above the 10 per cent benchmark at 19.3 per cent in June 2018 from 14.8 percent a year earlier, reflecting efforts by banks to comply with the capitalisation directive by December 2018", Dr Addison said.