A Leader Is A Sower Of Seeds!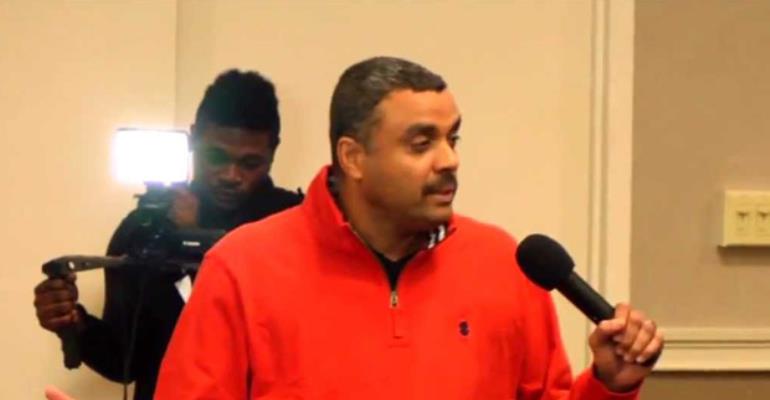 Whatever you sow as a good deed or kindness will become a blessing to you one day! A leader is in a position to sow many seeds in people's lives. If you counsel someone's child and care for him as your own, you can expect to receive a harvest of good counsel, care and love from the Lord. If you look after someone's children you can expect your children to be looked after.
A leader can sow money as a seed.
The Bible also teaches us that money is a seed. The Bible describes giving money to God as sowing a seed. If you need some money all you have to do is to sow some money seeds and you will receive a harvest of money. Paul the apostle described money as a seed.
But this I say, He which SOWETH sparingly shall reap also sparingly; and he which SOWETH bountifully shall reap also bountifully. Every man according as he purposeth in his heart, so let him GIVE; not grudgingly, or of necessity: for God loveth a cheerful GIVER. And God is able to make all grace abound toward you; that ye, always having all sufficiency in all things, may abound to every good work:
2 Corinthians 9:6-9
A leader can sow a seed to the poor. This is a special seed that gives a harvest of preservation, long life, health, and deliverance from enemies. Read it for yourself and see the blessings that are promised when you sow seeds into the life of a poor person.
Blessed is he that considereth the poor: the Lord will deliver him in time of trouble. The Lord will preserve him, and keep him alive; and he shall be blessed upon the earth: and thou wilt not deliver him unto the will of his enemies. The Lord will strengthen him upon the bed of languishing: thou wilt make all his bed in his sickness.
Psalms 41:1-3
A leader can sow a seed of money mixed with prayer as a special seed that gives a harvest of a spiritual visitation.
Cornelius sowed a special combined seed of alms and prayer. This seed came up to God as a memorial. The Bible says that the angel told Cornelius that his gifts and prayers had become a memorial in Heaven. This memorial reminded God about Cornelius on a daily basis. This is why the angel was sent to visit Cornelius. Your special seed of prayer and alms can provoke a spiritual visitation for your life!
There was a certain man in Caesarea called Cornelius, a centurion of the band called the Italian band, A devout man, and one that feared God with all his house, which gave much alms to the people, and prayed to God alway. He saw in a vision evidently about the ninth hour of the day an angel of God coming in to him, and saying unto him, Cornelius. And when he looked on him, he was afraid, and said, What is it, Lord? And he said unto him, THY PRAYERS AND THINE ALMS are come up for A MEMORIAL before God.
Acts 10:1-4
A leader can sow a seed towards evangelism and missions as a special seed that will cause God to provide all your needs according to His riches.
A seed was sent to support the Apostle Paul in his mission. Paul pronounced the special blessing of Philippians 4:19 on them. This verse is commonly quoted by people who claim God will care for them. But the proclamation of Philippians 4:19 was the harvest of the seed sown into Paul's evangelistic mission.
Remember that your special seed towards evangelism will entitle you to a special harvest of abundant all-round provision.
You yourselves also know, Philippians, that at the first preaching of the gospel, AFTER I LEFT MACEDONIA, NO CHURCH SHARED WITH ME IN THE MATTER OF GIVING AND RECEIVING BUT YOU ALONE; for even in Thessalonica you sent a gift more than once for my needs. Not that I seek the gift itself, but I seek for the profit which increases to your account. But I have received everything in full and have an abundance; I am amply supplied, having received from Epaphroditus what you have sent, a fragrant aroma, an acceptable sacrifice, well-pleasing to God. And my God will supply all your needs according to His riches in glory in Christ Jesus. Philippians 4:15-19 (NASB)
Every good thing you do to somebody will come back as a harvest of good things for you. That is to say that many actions are seeds sown. Good deeds are also seeds that can be sown. "Knowing that whatsoever good thing any man doeth, the same shall he receive of the Lord, whether he be bond or free" (Ephesians 6:8). May you be a leader who sows good seeds!