Angry BOST Board Chair Threatens Legal Action Over Bank Takeovers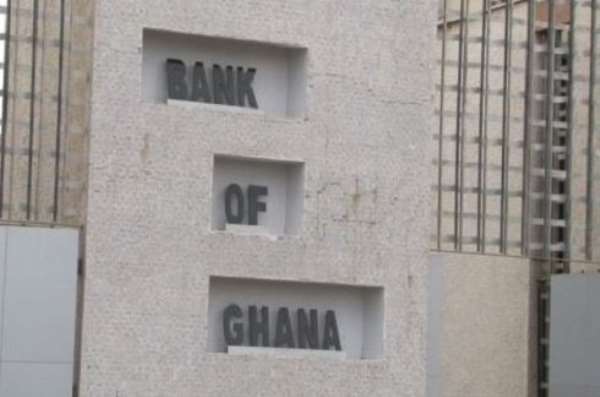 Former Board chairman of the defunct Sovereign Bank has described as vile and malicious reports linking him to some fraudulent acts which may have led to the collapse of the bank.
According to Dr Kwame Acheampong-Kyei, such reports are only calculated at tarnishing his hard-won reputation.
In a strongly worded statement issued by his lawyers, the Board Chair of the Bulk Oil Storage and Transport (BOST) said he has nothing to do with the activities that led to the collapse of the bank.
The statement comes days after the Bank of Ghana withdrew the license of the Sovereign Bank together with four others and merged the five banks into the Consolidated Bank Ghana.
The four other banks are Beige Capital, Unibank, Royal Bank and Construction Bank.
There have been calls for the Directors of the failed banks to be prosecuted.
In the wake of the controversy, there have been media reports suggesting Dr Kwame Acheampong-Kyei was engaged in some underhand dealings which have led to the collapse of the bank.
One of the media reports came with the headline "Board Chairman for BOST must be sacked immediately for committing fraud."
Dr Kwame Acheampong-Kyei feels scandalized by the reports.
"We deem the publications and circulation as mere fabrication, albeit provocative aimed at tarnishing the hard-earned reputation of Dr Kwame Acheampong-Kyei," lawyers for the BOST board chair said in a statement.
The statement said Dr Acheampong-Kyei resigned as Board Chair of the Sovereign Bank as far back as March 2018 and cannot be blamed for the activities that left the bank deeply insolvent.
Myjoyonline.com has sighted a copy of the resignation letter in which Dr Kwame Acheampong-Kyei complained that "all was not well" with the bank and therefore decided to resign as chair of the Board.
Lawyers for the Dr Acheampong Kyei say they are ready to take every action possible to ensure that persons engaging in malicious fabrications will be brought to book.
Story by Ghana|Myjoyonline.com|Nathan Gadugah