Small Holder Farmers Want Ghana To Adopt GMOs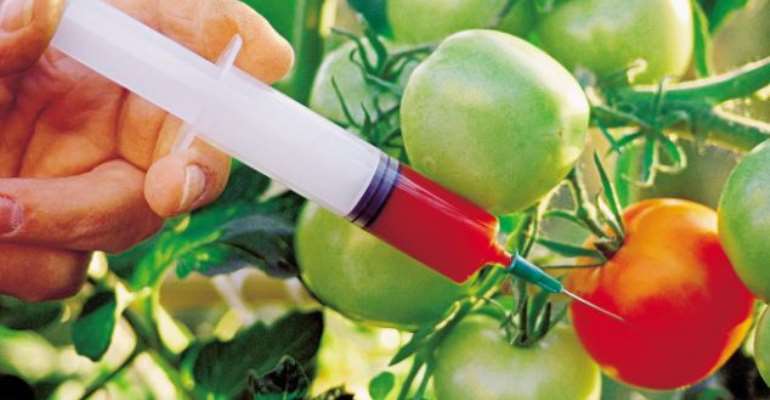 NATIONAL UNION of Small Holder Farmers claims Ghana's failure to adopt advanced agriculture technologies, including Genetically Modified Organisms system of farming is responsible for the collapse of the cotton industry in the country. The one time flourishing cotton industry has virtually collapsed due to poor yields.
Speaking to this reporter on the sidelines of a media training on biotechnology and genetically modified organisms in Africa, held in Bolgatanga, the Chairman of National Union of Small Holder Farmers, Mr. Mohammed Adam Nashiru, said unlike Ghana, Burkina Faso is doing well with cotton production after the country adopted GMOs.
"Our colleagues in Burkina Faso, who are doing cotton, have done it and their success story is seen by everybody. They were doing 500, 000 metric tons [of cotton], they are now doing close to one million metric tons.
"Because of our inability to adopt such innovative technologies, our cotton sub sectors are dead, we have even failed to access AGUA visa, we have failed because we don't have enough quantities and qualities of the needed seed cotton to be able to access the AGUA visa, while Burkina Faso is doing so, yet we have comparative advantage to do more cotton than that of Burkina Faso," he lamented.
Mr. Nashiru recounted how his outfit visited Burkina Faso with some Ghana Members of Parliament to familiarise themselves with the adoption of GMOs in that country and how it was being implemented. He said during the visit, the MPs lauded the innovation and agreed Ghana needed to adopt it but that was the end of the matter.
According to him, his union was solidly in support of adoption of GMOs because it would increase yields and keep them in business.
He, therefore, urged Ghanaians, especially farmers, to embrace the GMOs so as to influence policy makers to okay it.
The director of Biotechnology and Nuclear Agriculture Research Institute, Prof. Kenneth Danso, who facilitated the training, said the initial misconception about GMOs in Ghana has been the biggest challenge for Ghanaians to adopt it.
He explained that contrary to the misconception about harmful effect of the GMOs on humans after consumption GMO foods, there was nothing to fear about.
Prof. Danso said apart from improved yields, the practice of GMOs would be the solution to dealing with pets and weeds without posing threats to the environment.
The training was organised by Open Forum on Agriculture Biotechnology in Africa (OFAB)/Ghana chapter under the theme: "Exemplary journalism, credible science reporting and better public understanding of science technology and innovation."
It brought together media practitioners, agriculture extension officers and selected farmers who would all have responsibilities of training and informing others about the need to champion a push for policy makers to give a green light for Ghana to adopt GMOs.