Trusty Foods fires 200 workers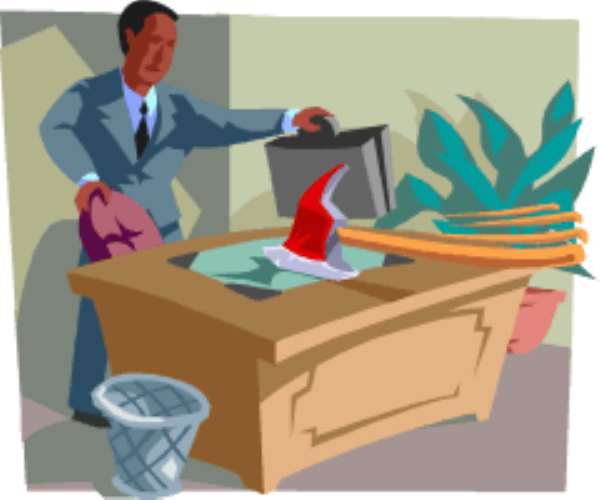 Two hundred of the 450 workers of Trusty Foods Limited have been laid off as a result of the trade embargo imposed on Ghana by Nigeria.
More than 200 factory workers of Trusty Foods Limited, producers of tomato paste and spaghetti in the country have been asked to go home as a result of the trade restriction by Nigeria.
This was barley a week after President Kufuor inaugurated a $7 million pasta factory in Accra.
Managing Director of Trusty Foods Domienico Faclone said the company cannot continue producing when they cannot export to Nigeria.
" We have a large stock of our products waiting to be shipped to our major client Sosaco limited based in Nigeria.
Trusty Foods limited, producers of tomato paste and spaghetti has been operating in the country for the past two years.
Mr Domienico explained that the company has 200 containers of tomato paste ready for shipment.
He said the product is wasting because the Nigerian authorities have refused to renew the trade licence of its major client, Sosaco limited.
The MD said the company could only resume operation if the ban is lifted.
" We do not know when we will resume production. It all depend on when Nigeria lifts the ban, otherwise we would shut down completely and go back to Italy," he said.
With the exception of workers in the company's maintenance department, the rest of the workers are not certain of their fate.
Mr Domencio said the company exports about 70 per cent of its products to Nigeria because of its large mareket.
"We sell about 700 tonnes of our products to Nigeria and 250 in Ghana and the others to ECOWAS countries.
A few weeks before the company took this action, its management petitioned the Minister of Regional Cooperation and NEPAD on the effects of the ban on Nigerian imports on their operations.
Copies of the petitions were delivered to the senior minister, J.H. Mensah, trade minister, Alan Kyeremanten, finance minister, Kwadwo Baah Wiredu, food and agriculture minister, Ernest Debrah, Private sector development and PSI, Kwamena Bartels and chief executive of the Ghana investments and promotions centre.
He said all what minister told him was that government was working feverishly to save the situation.
Management of the company last Friday sent another petition to the sector ministries and as a reminder of their frustration and to urge the government to speed up negotiations with Nigeria.