Can We Rise Above Negative Attitudes And Hurtful Feelings?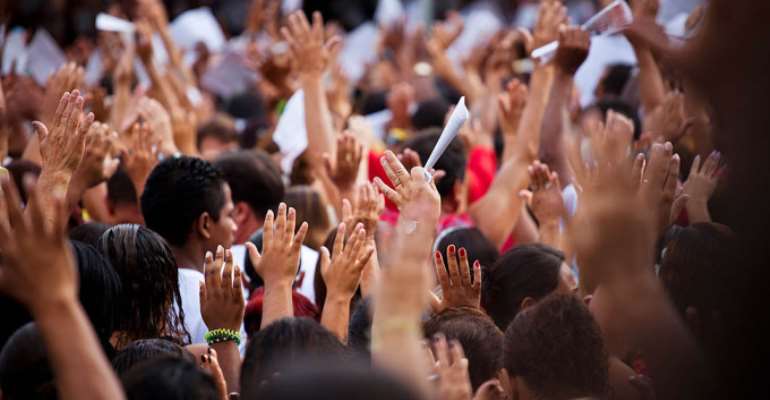 In the community, your neighbour can be your enemy, your brother can be your enemy and your sister can be your enemy. When two people have a difference, both often become angry. The reason we see sons rise against fathers, daughters against mothers, brother against brother and sister against sister.
Some of the painful and hurtful things in life, is when you don't know where you went wrong, or the mistake you did, but someone hates you. You try to reason with the person, making efforts to settle, but since he has bad intentions, he isn't prepared to make peace with you. Perhaps you have experienced a similar situation.
There are people who take other people's quiet nature, submissiveness, and humbleness, as stupid or foolishness. Before you start hating someone, probably your close friend or relative, sit down with him, face to face, to let him or her know what the problem is.
You can't just begin calling the person a liar, fool and going far to tell your brother or sister of stealing your money to wed his wife or her husband, by writing letters.
Some people like to live a simple life, even though they can afford everything, including a car, yet he or she prefers to use a bicycle to work. That doesn't mean that the person is stupid or has failed in life. If you live with pride and arrogance and wants to advertise your wealth, go on, because not everyone is interested in what you do.
People who live with pride feel very intelligent in their own eyes. When they are talking to you, they try to make you understand or believe they are the most intelligent people on earth. But the more you remain silent, to listen or read whatever they write, the more you see how stupid and foolish they are. Even the ten foolish virgins are all intelligent.
Most people often never think of how pride can be destructive. There was once a man who lives in Amsterdam. He was very famous, because of the way he lives and boastful nature. Anytime he travels to Africa, he demolishes part of the house he was building, suggesting to the builders to build a modern house, even though the plan of the house they were following was a modern plan.
He was never satisfied with any modern house since he changes his mind frequently anytime he sees a beautiful house.
Unfortunately, he was involved in a serious crime. After serving his prison sentence, he was deported to Africa. He now lives in an uncompleted building for over a decade. As human beings, we need to be careful of the words that come from our mouth. There are words once spoken, they will come back to hurt or haunt you.
You can't reject something, then later want it back. You can't take your brother to court when he asked you to sit down with him to solve the problem amicably.
Your uncontrollable anger and pride, are driving you to execute devilish plans against your brother, but nothing is working. That brother you are fighting against is using his precious time, seeking the intervention of Jesus, to give him the patience to endure the pain and temptations he is going through. And it works.
Once you read your Bible each day or go to church to worship each Sunday, you learn certain practical principles, which will help you to overcome the hardest obstacles ahead of you.
I posted this article to encourage everyone facing any difficulties in life, to trust and believe in God. Try Jah's love when everything fails. Seek the face of Jah in the world's most widely read book: The Bible. It encourages us to cultivate qualities, such as discernment, love, kindness, insight, and patience. Above all the Bible can help you to promote peace and heal emotional wounds.