Regional Minister Goes Tough On Poor School Performance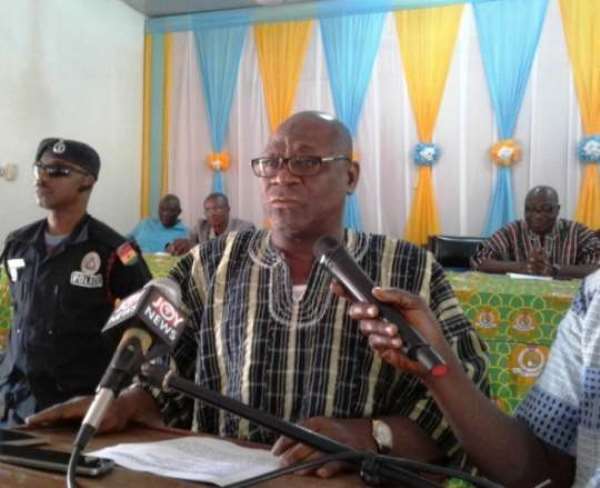 Alhaji Sulemana QAlhassan, the Upper West Regional Minister, has vowed to do everything to stop the poor school performance in the area.
He said he would go the extra mile to ensure that there was effective teaching and learning to improve academic performance.
The situation where students had been scoring poor grades in the Basic Education Certificate Examination (BECE) and the West African Senior School Certificate Examination (WASSCE) could not continue.
The Minister was speaking at a meeting held with Municipal and District Directors of Education, Heads of Senior High Schools and Unit School Managers, in Wa.
He said there was the need to unite their effort - work together with all stakeholders to make things better.
'We need to make the fight a collective one in order to succeed', he added.
He had consistently said education development was his topmost priority, to lift the people out of poverty.
The Minister said he was determined to leave a mark during his administration and described the meeting, as a critical beginning towards realizing that dream.
Mr Evans Kpebah, the Regional Director of Education, told journalists on the sidelines that quality education delivery in the region was in 'crisis' and needed the full commitment of all stakeholders to change things.
'I am saying it is in crisis because if you look at the near results that were released, numeracy level at the basic school level is very low, literacy level is worse, people cannot even read their grade text - the situation is quite worrying.'
He spoke of how in the past, schools in the Northern sector were always ranked top in basic and secondary school examinations and wondered why they had continued to be stuck at the bottom of the league table in the last 10 years.
He said indiscipline and the lack of commitment on the part of students, teachers and parents, were to blame.
Steps were being taken to reactivate and sensitize the Parent-Teacher Associations and School Management Committees (PTAs/SMCs) to support the transformation agenda.