African Governments Should Invest In Agriculture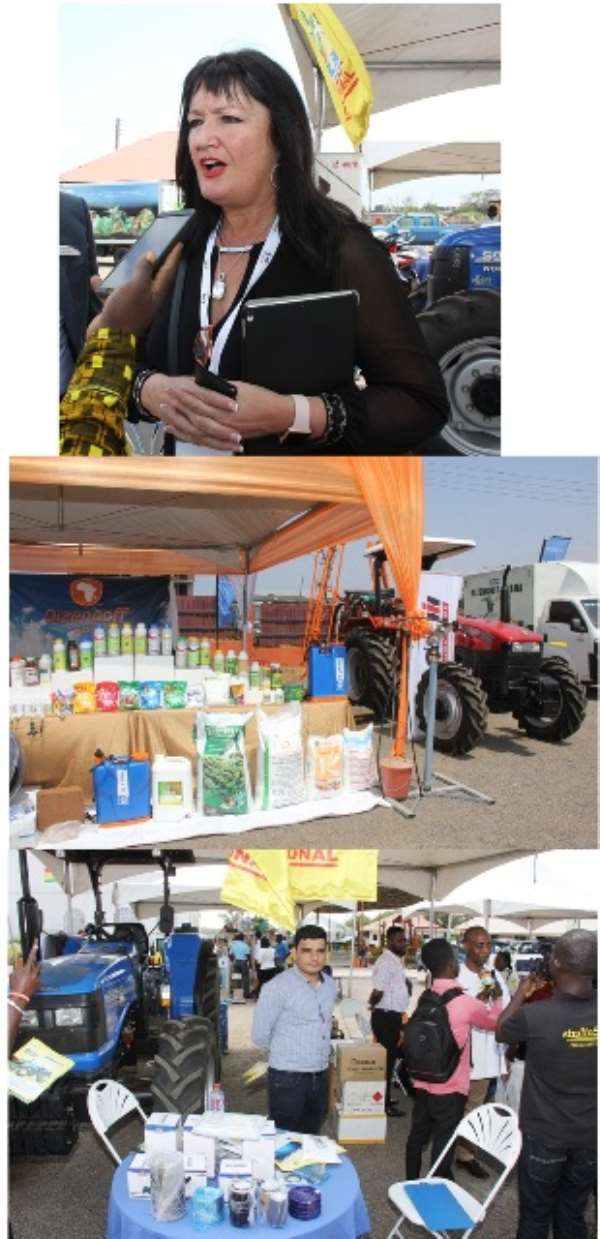 Madam Carol Weaving, Managing Director, Reed Exhibitions Africa, has urged African government to invest more in agriculture in order to accelerate the continents socioeconomic development.
She said Ghana like many other African countries needed to attract more investors into the agriculture value chain to ensure food security and jobs for the youth.
Speaking in an interview with the Ghana News Agency on the side-line of the 2018 edition of the Value Added Agriculture Expo West Africa in Accra, Madam Weaving noted that due to the pivotal role of agriculture, African governments needed to encourage dialogue about the sector.
She said training and capacity building in the agriculture sector would empower the economies of many African countries like Ghana to grow tremendously.
Madam Weaving lauded Ghana's peaceful and business friendly climate.
She said Reed Exhibition had grown its footprints across a successful and diverse range of business sectors and was now the owner of established titles within a cross-section of economic sectors delivering exhibitions and trade fairs.
She said the Value Added Agriculture Expo West Africa, would go a long way to influence the growth of Ghana and West Africa agriculture sector.
Madam Weaving said the event brought together farmers, agro processors and services sectors supporting these industries, with the key objectives to impart knowledge and drive business opportunities by introducing the latest technology and innovations.
The three-day, exhibition, which is West Africa's largest exhibition promoting 'farm to fork' solutions in value added agriculture and aquaculture, is being organised by Reed Exhibitions in collaboration with the Ministry of Food and Agriculture .
The event is under the auspices of Barclays Ghana, The Kingdom of the Netherlands, Mel Consulting Limited; Interplast, Ecommodity Express, AFRGRI Ghana Limited and IrriGate.
The event brings together agricultural companies within the equipment and technology supporting manufacturing industry to increase the production of the final product, such as processing equipment, machinery and technology, finance and logistics, meat and meat related production, dairy-related products, animal feed production and confectionery products.
Reed Exhibitions is an event organiser, with a portfolio of approximately 500 events in 40 countries including South Africa, the United Kingdom, Austria, the United States, France, Germany, Brazil, Russia, India, China, Australia and the Middle East.